| | |
| --- | --- |
| | 22. Silent Film Festival: Expression |
22. SILENT FILM FESTIVAL
EXPRESSION
December 2-5, 2021
Kino Pod Baranami


The 22nd Silent Film Festival starts this Thursday! It is a unique presentation of films from the silent era that are accompanied by live music. On screen: silent classics such as The Cabinet Of Dr. Caligari or The Passion Of Joan Of Arc as well as lesser known productions, e.g. Italian melodrama Assunta Spina. Among performing musicians are: world-renowned Polish duo Hania Rani & Dobrawa Czocher, excellent cellist and composer Resina and many others.


The idea for this year's festival - Expression - was born in the middle of lockdown, in times of permanent isolation and faces covered with masks. At the root of this idea was a desire to return to free expression and direct communication. Silent cinema is known for being more expressive than contemporary films. The emotional force of the film is tuned up by the music performed live during each screening.


Although minimalistic, the musical accompaniment of the duo of Hania Rani & Dobrawa Czocher - the artists who had recently joined the prestigious Deutsche Grammophon label - will stir emotions. Resina's poignant compositions for cello and Mateusz Pałka's piano variations will be moving as well. Films will be accompanied by unobvious sounds of the quartet led by Syrian composer Wassim Ibrahim and by the band of the multi-instrumentalist Maciej Trifonidis. Electronic and ambient music will also be present at the Festival in the sounds of Sarapata duo, DJ Kixnare, as well as Eta Hox and Pruski.


One of the most famous trends in silent cinema was German Expressionism, which has "expression" in its name. The Festival will present the crucial work of that genre, The Cabinet Of Dr. Caligari , starring Werner Krauss and Conrad Veidt. It is one of the most recognizable films of its time, regarded as a precursor of contemporary horror cinema. The unrealistic sets and characters make the presented world seem artificial and grotesque. Conrad Veidt and Werner Krauss will also be seen in the film Opium, full of bizarre, psychedelic visions and hallucinations. Polish references to Expressionism can be noticed in Henryk Szaro's formally daring and visually superb film A Strong Man.


Silent films are sometimes full of over-expressive acting also because they mainly use images, with only a few intertitles. The German film Warning Shadows is completely devoid of intertitles, and the key role in this brilliantly photographed film is played by the shadows, mentioned in the title.


The Passion of Joan of Arc is a film that builds an intimate relationship with the viewer through the use of close-ups of the face and eyes of the main character, played by Renee Falconetti. Her expressive face looks at the audience also from the festival poster. Expressive actresses will also be seen in the films: The Woman from Nowhere by French impressionist Louis Delluc (starring Ève Francis) and Assunta Spina with a beautiful role by Italian diva Francesca Bertini, who also co-directed the picture. The film programme is completed by a rarely screened picture by Fritz Lang, a leading exponent of German Expressionism, Woman in the Moon. This tale of space conquest - one of the first science fiction films in history - was the director's last silent film.


Among the events accompanying the Festival are creative workshops for adults (Expression on Glass), film screening and workshop for kids (Baranki w niemym kinie) and an afterparty at Betel Club: Alice in Wonderland with DJ set by Virtual Geisha.


All films presented with Polish and English subtitles.



PROGRAM:

All events take place at Kino Pod Baranami, unless stated otherwise.


Thursday, December 2
7.00 PM OPENING SCREENING
WOMAN IN THE MOON | FRAU IM MOND
(Fritz Lang) DE 1929, 170'
Manggha Museum of Japanese Art and Technology (26 M. Konopnickiej St.)
live music: SARAPATA & Marcela Rybska
cocktail after the screening
partner: Goethe Institut - Krakow

Friday, December 3
8.00 PM THE WOMAN FROM NOWHERE | LA FEMME DE NULLE PART
(Louis Delluc) FR 1922, 68'
Kino Kijów (34 Zygmunta Krasińskiego Al.)
live music: Hania Rani & Dobrawa Czocher
co-organizer: Krakow Festival Office
partner: Institut Français - Poland

Saturday, December 4
3.00 PM c
live music: Wassim Ibrahim/Kamil Kruk/Ethan Smith/Szymon Madej
partner: Goethe Institut - Krakow

6.00 PM A STRONG MAN | MOCNY CZŁOWIEK
(Henryk Szaro) PL 1929, 88'
Pre-recorded music: Kixnare
partner: National Film Archive - Audiovisual Institute

8.30 PM THE PASSION OF JOAN OF ARC | LA PASSION DE JEANNE D'ARC
(Carl Theodor Dreyer) FR 1928, 81'
Manggha Museum of Japanese Art and Technology (26 M. Konopnickiej St.)
live music: Resina & Mateusz Rychlicki
partner: Institut Français - Poland

11.00 PM AFTERPARTY AT BETEL CLUB (3 Szczepański Sq.)
ALICE IN WONDERLAND | ALICJA W KRAINIE CZARÓW
(W.W. Young) US 1915, 42'
live music: Virtual Geisha

Sunday, December 5
11.00 AM BARANKI W NIEMYM KINIE
Film screening and workshop for kids.

1.00 PM EXPRESSION ON THE GLASS - WORKSHOP FOR ADULTS
DZIKIE WINO WINE BAR (Main Square 27)

3.00 PM ASSUNTA SPINA | ASSUNTA SPINA
(Francesca Bertini, Gustavo Serena) IT 1915, 61'
live music: Mateusz Pałka
partner: Fondazione Cineteca di Bologna

5.15 PM OPIUM | OPIUM
(Robert Reinert) DE 1919, 92'
live music: Maciej Trifonidis / Alex Roth / Miłosz Skwirut
partner: Goethe Institut - Krakow

8.00 PM WARNING SHADOWS | SCHATTEN - EINE NÄCHTLICHE HALLUZINATION
(Arthur Robison) DE 1923, 85'
live music: Eta Hox & Pruski
partner: Goethe Institut - Krakow


TICKETS:

Films with live music: 32 PLN | 25 PLN
Film without live music: 20 PLN
Hania Rani & Dobrawa Czocher: 60 PLN
Kids screening: 15 PLN
Expression on the glass - workshop for adults: free entrance
Afterparty at Betel Club: free entrance
Entry pass (7 screenings): 130 PLN*
* Excluding Hania Rani & Dobrawa Czocher


ABOUT THE FILMS:

ALICE IN WONDERLAND | ALICJA W KRAINIE CZARÓW
(W.W. Young) US 1915, 42'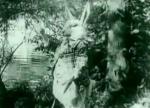 The third adaptation of Lewis Carroll's fantasy novel in film history. Carefully designed costumes and original stage design.


ASSUNTA SPINA | ASSUNTA SPINA
(Francesca Bertini, Gustavo Serena) IT 1915, 61'


Realistic melodrama set in 1910s Napoli starring one of Italian cinema's greatest silent divas - Francesca Bertini who also co-directed the movie. Restored version with the original colour tinting.


WARNING SHADOWS | SCHATTEN - EINE NÄCHTLICHE HALLUZINATION
(Arthur Robison) DE 1923, 85'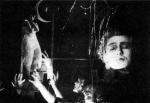 An exceptional German expressionist film, telling the story only with images (no intertitles!). A lavish party, a jealous husband, a flirtatious wife, amazed guests and a shadow theatre. A tale of what could happen - or maybe has already happened?


THE CABINET OF DR. CALIGARI | DAS CABINET DES DR. CALIGARI
(Robert Wiene) DE 1920, 71'

Friedrich-Wilhelm-Murnau-Stiftung
Created in the style of a nightmare, an allegorical story about a mysterious doctor Caligari and his medium. A milestone in the history of horror and the most renowned example of German expressionism. Impressive set design and great acting.
WOMAN IN THE MOON
|
FRAU IM MOND
(Fritz Lang) DE 1929, 170'
A film by German film master,
Fritz Lang
. The first lunar expedition in search of gold turns into a fight for survival. Spectacular mixture of an espionage story, science fiction and melodrama, regarded as the last great German silent film.
THE WOMAN FROM NOWHERE
|
LA FEMME DE NULLE PART
(Louis Delluc) FR 1922, 68'
A woman goes back to her old house, which she had left many years before in search of love. Will the girl - who lives there now - share the same fate? A visual poem, filled with melancholy, by Louis Delluc, master of French impressionism.
THE PASSION OF JOAN OF ARC
|
LA PASSION DE JEANNE D'ARC
(Carl Theodor Dreyer) FR 1928, 81'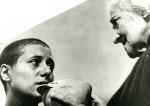 collection Gaumont
A moving record of the very last day of the life of Joan of Arc, national heroine of France sentenced to die at the stake.
Carl-Theodor Dreyer's
restored masterpiece. His camera captured the essence of characters through their faces - by using close-ups filmed in the abstract space.
A STRONG MAN
|
MOCNY CZŁOWIEK
(Henryk Szaro) PL 1929, 88'
A psychological drama showing the consecutive stages of the artist's moral decline. Film adaptation of
Stanislaw Przybyszewski's
novel, formally resembling German expressionism. One of the last Polish films of the silent era, considered missing for more than 70 years.
OPIUM
|
OPIUM
(Robert Reinert) DE 1919, 92'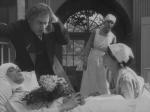 An English professor travels to China to research the effects of taking opium. A psychedelic movie using visionary cinematic language (depth of field!) directed by forgotten filmmaker
Robert Reinert
.
ABOUT THE MUSICIANS:
Eta Hox & Pruski
An ambient vision, based on modulars, samplers, synthesizers and creatively processed recordings.
Hania Rani & Dobrawa Czocher
Hania (piano) and Dobrawa (cello) - composers associated with Deutsche Grammophon. They create a unique, introspective world of sounds.
Kixnare
Creative DJ and music producer.Presents modern electronic music, combining various genres.
Maciej Trifonidis / Miłosz Skwirut / Alex Roth
Maciej Trifonidis is a composer and multi-instrumentalist. Passionate about ethnic music and folk instruments. Accompanied by: Miłosz Skwirut (double bass) i Alex Roth (guitar).
Mateusz Pałka
Pianist, composer and improviser. He feels good in jazz and modern classical style, while exploring illustrative and contemplative music.
Resina & Mateusz Rychlicki
Resina is a composer and cello player, experimenting with vocals and electronica and using various sources of sound. On stage with Mateusz Rychlicki
(drums).
SARAPATA & Marcela Rybska
Unique electronic music, filled with alive and pulsating sounds. Brothers Sarapata will be accompanied by Marcela Rybska - composer and vocalist with hypnotizing voice.
Virtual Geisha
DJ, radio host, activist and vinyl records collector. She focuses on the 90s trance as well as oldschool hardcore and breaks.
Wassim Ibrahim / Kamil Kruk / Ethan Smith / Szymon Madej
Wassim Ibrahim is a Syrian musician, composer and conductor. He uses exotic instruments and vocals. Accompanied by: Kamil Kruk (musical saw), Ethan Smith (saxophone. flute), Szymon Madej (drums).
EXPRESSION ON THE GLASS - WORKSHOP FOR ADULTS
Workshop with slides and old projectors. Participants will modify slides and photos using a variety of tools: tape, paint and even fire. At the end of the workshop, the resulting slides will be projected onto a wall. The presentation will be accompanied by a photo session, against the background of the created images. The resulting photographs will be displayed before the Sunday festival screenings.
The workshop will be run by Polish Obscura - a multidisciplinary group, whose main field of interest is light painting: working with the camera in a very broad sense.
Free entrance (
registration
)
BARANKI W NIEMYM KINIE
A screening of short animated films and music workshop during which the kids - under the watchful eye of composer and multi-instrumentalist Maciej Trifonidis - will perform music to silent film. The activities take the form of a game and are addressed to children at preschool and early primary school age.
ORGANISERS:
Fundacja Dla Kina
Kino Pod Baranami
CO-FINANCED BY:
Ministry of Culture and National Heritage
The City of Krakow
Polish Film Institute

PARTNERS:
Goethe-Institut Krakow
Institut Français - Poland
Krakow Festival Office
Fondazione Cineteca di Bologna
National Film Archive - Audiovisual Institute
Betel Klub
Studio Kropka
Pałac pod Baranami
Sieć Kin Studyjnych
Europa Cinemas
MEDIA PATRONS:
JAZZKULTURA
Klatki na oczach. Blog Roberta Siwczyka
Krakow.pl
Kraków Culture Karnet
Off Radio Kraków
Radio Kraków
Uwolnijmuzyke.pl
Wyborcza.pl