On our screens
from December 2 to December 8, 2022:
BACKWARDS | ŚUBUK
(Jacek Lusiński) PL 2022, 112'
(in Polish with English subtitles)
Inspired by true events, a story about a young mother of a boy with autism whose long-standing determination together with her fight against the red tape and human insensitiveness led to crucial changes in the Polish education system. A story that hits your heart directly, full of emotions, optimism and tender sense of humour talking about the female strength, joy of life, a different worldview and the hidden potential that dwells inside each of us.
BONES AND ALL | BONES AND ALL
(Luca Guadagnino) IT/US 2022, 130'
(In English with Polish subtitles)
First love finds Maren, a young woman learning how to survive on the margins of society, and Lee, an intense and disenfranchised drifter, as they meet and join together for a thousand-mile odyssey that takes them through the back roads, hidden passages, and trap doors of Ronald Reagan's America. But despite their best efforts, all roads lead back to their terrifying pasts and a final stand that will determine whether their love can survive their otherness.
CAT DADDIES | CAT DADDIES
(Mye Hoang) US 2022, 89'
(in English with Polish subtitles)
A heartwarming collective portrait of eight unique men whose lives have been changed by their love for cats. Some of these men will navigate the unprecedented challenges of 2020 with the help of these feline friends.
ELEPHANT | SŁOŃ
(Kamil Krawczycki) PL 2022, 93'
(In Polish with English subtitles)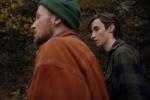 A young man who runs a small horse farm, and looks after his possessive mother. Their relation is not easy but it becomes even more difficult when he falls in love with an older musician Dawid, and begins to dream of leaving home.
MOONAGE DAYDREAM | MOONAGE DAYDREAM
(Brett Morgen) US/DE 2022, 135'
(In English with Polish subtitles)
David Bowie had a multitude of personas as a musician, painter, actor, and world traveller. This documentary portrait, told in his own words from decades of interviews, is as bold and visually inventive as he was. Coming six years after his death, the film celebrates the immortality of his art, drawing upon an astonishing depth of rare footage including live performances of quintessential songs such as "Moonage Daydream," "Space Oddity," "Sound and Vision," "Heroes," and more.
NITRAM | NITRAM
(Justin Kurzel) AU 2022, 112'
(in English with Polish subtitles)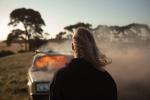 In 1996, Martin Bryant shot 35 people and injured dozens more in the Tasmanian city of Port Arthur, making it the largest mass shooting in Australia's history. Justin Kurzel's film does not recreate the actual massacre although in earlier films, such as Snowtown or the adaptation of Shakespeare's Macbeth, he does not spare viewers on-screen violence, this time he is interested in exploring the killer's persona. However, Nitram is not Bryant's biography, although it draws a lot on his life story, thus avoiding a stereotypical narrative about the mind of a mass murderer. The eponymous main character, superbly played by the Cannes award-winning Caleb Landry Jones, is therefore not a sociopath from a Hollywood thriller, but a man who wants to be seen and for whom violence becomes the only available and obvious solution to his problems. Precisely directed, narrated with emotional perspective, Nitram seems to be a film that, instead of shocking with brutal scenes, raises instinctive anxiety.
SHE SAID | SHE SAID
(Maria Schrader) US 2022, 135'
(In English with Polish subtitles)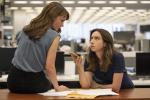 New York Times reporters Megan Twohey and Jodi Kantor break one of the most important stories in a generation — a story that helped launch the #MeToo movement and shattered decades of silence around the subject of sexual assault in Hollywood.
THE FIVE DEVILS | LES CINQ DIABLES
(Léa Mysius) FR 2022, 96'
(In French with Polish and English subtitles)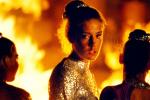 Vicky is a lonely girl living in a sleepy mountain town. She is gifted with a peculiar talent: she can grasp and reproduce all possible scents, which she collects one by one in carefully labeled jars. A special place among them is occupied by the scent of her mother, Joanne (Adèle Exarchopoulos). Joanne is an aqua fitness instructor, and after work she and Vicky perform their favorite ritual - Joanne swims in the lake under the watchful eye of her daughter. One day, Joanne's sister-in-law, the mysterious Julia, shows up at their house. Intrigued by this unexpected presence, the girl 'steals' her scent and by recreating it, travels into the woman's past. In doing so, she begins to uncover surprising secrets and resurrects the story that influenced the fate of her family. The latest film by Léa Mysius, director of the acclaimed Ava, makes for electrifying cinema at the crossroads of drama, thriller and parapsychological fantasy. At the same time, it is a non-obvious story about memory, motherhood, unfulfilled desires and a life put on hold. And about the great power of cinematic imagination, which magically intertwines different parallel worlds and space-time continuums.
THE MENU | THE MENU
(Mark Mylod) US 2022, 107'
(In English with Polish subtitles)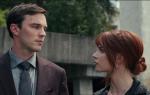 A young couple travels to a remote island to eat at an exclusive restaurant where the chef has prepared a lavish menu, with some shocking surprises.


You can also watch films on our online platform: www.e-kinopodbaranami.pl.
ABOUT KINO POD BARANAMI - read HERE