The cinema is open again!

September 18 - 24, 2020
NEW:
25 YEARS OF INNOCENCE. THE CASE OF TOMEK KOMENDA
| 25 LAT NIEWINNOŚCI. SPRAWA TOMKA KOMENDY (Jan Holoubek) PL 2020, 118'
(in Polish with English subtitles)
25 Years of Innocence. The Case of Tomek Komenda, a drama following the tragic story of a man who had served 18 years in prison before he was found not guilty in 2018. Tomasz Komenda was 23 years old when his life was brutally interrupted. He was arrested overnight, thrown into prison and charged with murder. Further reports confirmed his involvement in the crime and all evidence was against him. For nearly two decades of imprisonment he was beaten, threatened, humiliated and left alone.

A FRIENDLY TALE | LE BONHEUR DES UNS...
(Daniel Cohen) FR 2020, 100'
(in French with Polish subtitles)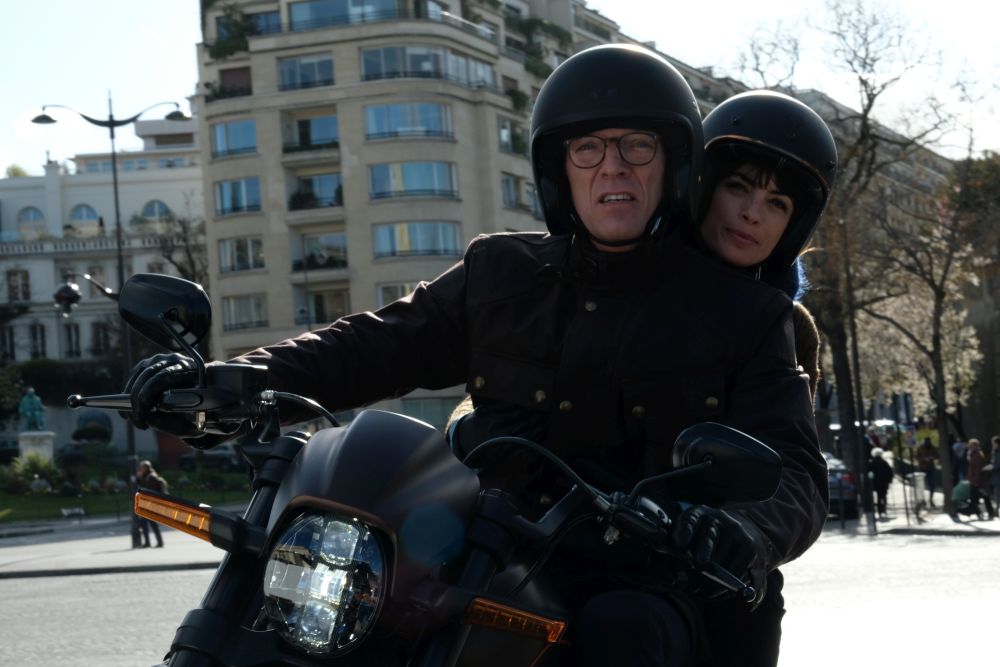 Life loving 40-something Lea (Bérénice Bejo) works in retail, and is happily married to Marc (Vincent Cassel), a conservative and somewhat insecure salesman. Lea has long been considered a dreamer by her know-it-all best friend Karine (Florence Foresti), who seems content enough with her advertising executive job and life with gentle giant Francis (François Damiens) and their two kids. But something is about to upset the intricate balance of this quartet.
INTERIOR | INTERIOR
(Marek Lechki) PL 2019, 87'
(in Polish)
Maciek, tricked by his boss, steals his boss's car and goes on a desperate joyride across. He drives across the interior of Poland, where people are preparing for a celebration of an unspecified anniversary. In the meanwhile, Magda, a Town Hall employee in charge of the anniversary events, Highly committed at first, gradually notices all the dirt and corruption around her. At some point, she must choose between her career and integrity, whether she should accept it or risk her career and leave. Finally, on the celebration day, Maciek and Magda finally meet. Will it change anything for tchem?
PREVIEW SCREENINGS:
AND THEN WE DANCED | AND THEN WE DANCED
(Levan Akin) SE/GE/FR 2019, 113'
(in Georgian with Polish subtitles)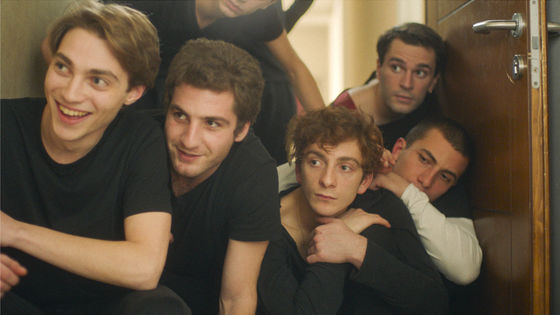 A passionate tale of love and liberation set amidst the conservative confines of modern Georgian society, And than We Danced follows Merab, a devoted dancer who has been training for years with his partner Mary for a spot in the National Georgian Ensemble. The arrival of another male dancer, Irakli-gifted with perfect form and equipped with a rebellious streak-throws Merab off balance, sparking both an intense rivalry and romantic desire that may cause him to risk his future in dance as well as his relationships with Mary and his family.
TONY HALIK | TONY HALIK
(Marcin Borchardt) PL 2020, 90'
(in Polish)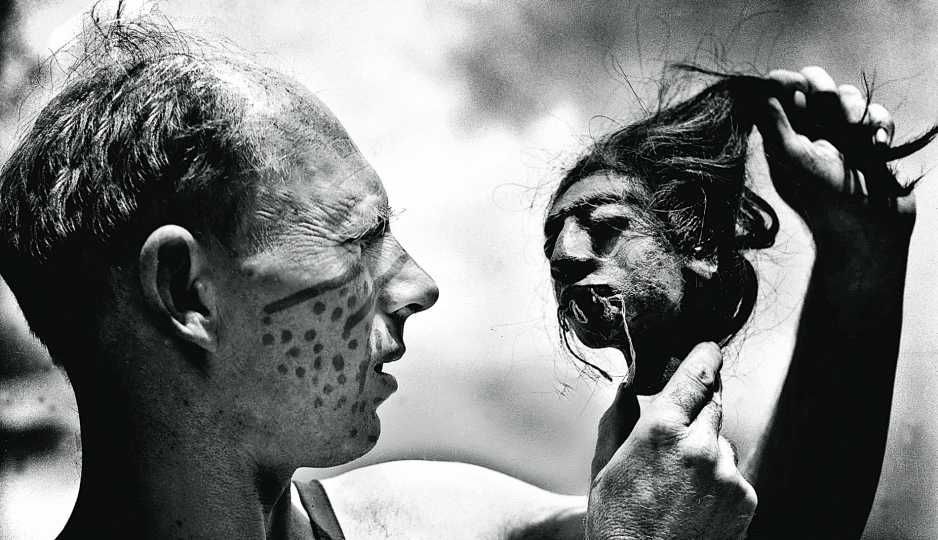 Evita Peron's private pilot, Richard Nixon's press officer, Queen Elisabeth's guest of honor, first non-Cuban journalist to interview Fidel Castro. Living in communist Poland, where people are banned to have passports. Meet Tony Halik – the legend and the liar.
ALSO ON OUR SCREENS:
ARAB BLUES | UN DIVAN À TUNIS
(Manele Labidi) FR/TN 2019, 88'
(in French and Arabic with Polish subtitles)
After 10 years of living in Paris, Selma (Golshifteh Farahani) has returned to Tunis. Back home, her younger cousin can't figure out why she'd leave the French capital, her aunt is overbearing, and her uncle is only giving her a matter of weeks to crash in the apartment above their house. Selma, nonetheless, is steadfast in her resolve: she wants to open up a psychotherapy practice. So begins the first feature directed and written by Manele Labidi, an incisive comedy about coming home, breaking taboos, and building community. As Selma tries to settle in, she's faced with increasing complications that she couldn't have predicted. There isn't just the matter of finding interested psychotherapy patients in a locale that's not keen on the talking cure, but she also needs to navigate a confusing bureaucratic circus in order to get the right papers to run her practice. On top of all that, a strapping cop, Naim (Majd Mastoura), is keeping a close eye on her every move.

BABYTETH | BABYTEETH
(Shannon Murphy) AU 2019, 120'
(in English with Polish subtitles)
When seriously ill teenager Milla falls madly in love with smalltime drug dealer Moses, it's her parents' worst nightmare. But as Milla's first brush with love brings her a new lust for life, things get messy and traditional morals go out the window. Milla soon shows everyone in her orbit - her parents, Moses, a sensitive music teacher, a budding child violinist, and a disarmingly honest pregnant neighbour - how to live like you have nothing to lose. What might have been a disaster for the Finlay family instead leads to letting go and finding grace in the glorious chaos of life. Babyteeth joyously explores how good it is not to be dead yet and how far we will go for love.
EMA | EMA
(Pablo Larraín) CL 2019, 102'
(in Spanish with Polish and English subtitles)
A couple deals with the aftermath of an adoption that goes awry as their household falls apart.

MADE IN ITALY | MADE IN ITALY
(James D'Arcy) GB/IT 2020, 94'
(in English with Polish subtitles)
A bohemian artist who travels from London to Italy with his estranged son to sell the house they inherited from his late wife.
TENET | TENET
(Christopher Nolan) GB/US 2020, 150'
(in English with Polish subtitles)
Armed with only one word - Tenet - and fighting for the survival of the entire world, the Protagonist journeys through a twilight world of international espionage on a mission that will unfold in something beyond real time.
THE BEARS' FAMOUS INVASION OF SICILY
| LA FAMEUSE INVASION DES OURS EN SICILE
(Lorenzo Mattotti) FR 2019, 82'
(Polish dubbing)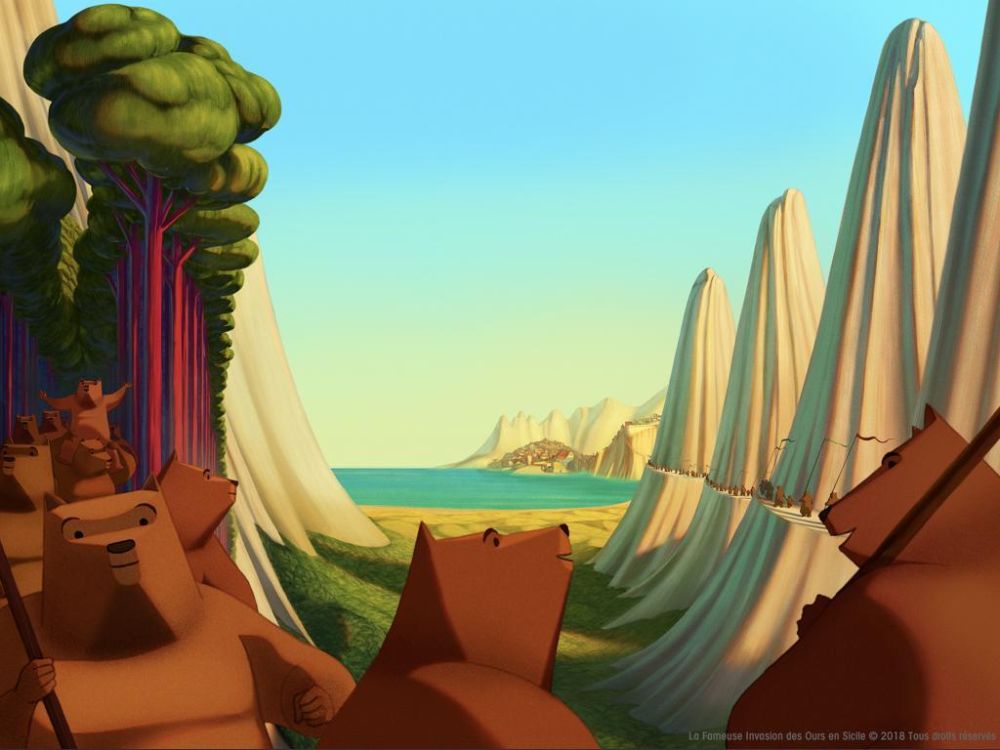 To rescue his missing son, Léonce the King of Bears, invade the land of men with the help of his clan.
THE COUNTY | HÉRAÐIÐ
(Grímur Hákonarson) IC/DK/DE/FR 2019, 92'
(in Icelandic with Polish subtitles)
A widowed farmer begins a new life on her own terms by fighting against corruption and injustice in her community.
Check our programme HERE.

You can also watch films on our online platform: www.e-kinopodbaranami.pl.
ABOUT KINO POD BARANAMI - read HERE