On our screens
from July 1 to July 7, 2022:
DOWNTON ABBEY: A NEW ERA | DOWNTON ABBEY: A NEW ERA
(Simon Curtis) US/GB 2022, 125'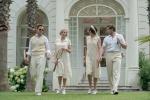 Follow-up to the 2019 feature film in which the Crawley family and Downton staff received a royal visit from the King and Queen of Great Britain.
ELVIS | ELVIS
(Baz Luhrmann) AU/US 2022, 159'
A look at the life of the legendary rock and roll star, Elvis Presley.
LIGHTYEAR | LIGHTYEAR
(Angus MacLane) US 2022, 100'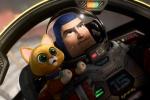 A sci-fi action adventure and the definitive origin story of Buzz Lightyear, the hero who inspired the toy, Lightyear follows the legendary Space Ranger after he's marooned on a hostile planet 4.2 million light-years from Earth alongside his commander and their crew. As Buzz tries to find a way back home through space and time, he's joined by a group of ambitious recruits and his charming robot companion cat, Sox. Complicating matters and threatening the mission is the arrival of Zurg, an imposing presence with an army of ruthless robots and a mysterious agenda.
TOP GUN MAVERICK | TOP GUN MAVERICK
(Joseph Kosinski) US/CX 2022
After more than thirty years of service as one of the Navy's top aviators, Pete Mitchell is where he belongs, pushing the envelope as a courageous test pilot and dodging the advancement in rank that would ground him.
YANG | AFTER YANG
(Kogonada) US 2021, 96'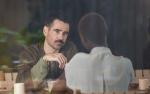 In a near future, a family reckons with questions of love, connection, and loss after their A.I. helper unexpectedly breaks down.


You can also watch films on our online platform: www.e-kinopodbaranami.pl.
ABOUT KINO POD BARANAMI - read HERE