On our screens
from June 18 to June 24, 2021:
CRUELLA | CRUELLA
(Craig Gillespie) US/GB 2020, 134'
(in English with Polish subtitles)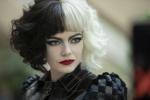 A live-action prequel feature film following a young Cruella de Vil.
LOVE TASTING | OSTATNI KOMERS
(Maciek Bochniak) PL 2020, 120'
(in Polish with English subtitles)


The last day of school at a junior high school in a small Polish town. Waiting for the graduation party, so-called "komers", a group of students spend time at a public pool. In the following days, they taste love, rejection and first disappointments. The record of what they've been through is a cherry on top of their junior-high-school days. It's also a portrait of modern youth in search of identity, the sense of belonging and bonds.
MAGNESIUM | MAGNEZJA
(Maciek Bochniak) PL 2020, 120'
(in Polish with English subtitles)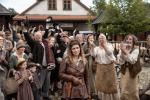 The Polish-Soviet borderland, late 1920s, early 1930s. We follow four stories whose protagonists are connected by a web of mutual ties. Following the death of the gang leader and head of the family, Rose seizes control of the Levenfish criminal clan. Together with her sisters, she continues to manage her father's shady business, doing everything in her power to stand up to rising Soviet bandits led by the conservative Lev. Meanwhile, inseparable brothers Albin and Albert Hudini execute their daring plan. With the help of Helena, they intend to rob the bank and claim the Levenfish fortune. Just a few bad decisions, simple bad luck, and two dead bodies are enough to endanger the intricately woven scheme. That is just the beginning of their problems, as inspector Kochaj, with her brilliant investigative sense, shows up in town. What is about to happen will have bloody consequences with a dark humorous twist, which will shake up the borderland for good. A gangster tragicomedy, an auteur version of the "Eastern", in which a patch of land cut off from the rest of the country is ruled by women and the main currency is a revolver bullet.
NOMADLAND | NOMADLAND
(Chloé Zhao) US/DE 2020, 107'
(in English with Polish subtitles)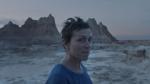 copyright © 2020 20th Century Studios
Following the economic collapse of a company town in rural Nevada, Fern (Frances McDormand) packs her van and sets off on the road exploring a life outside of conventional society as a modern-day nomad. The third feature film from director Chloé Zhao, Nomadland features real nomads Linda May, Swankie and Bob Wells as Fern's mentors and comrades in her exploration through the vast landscape of the American West.
SUPERNOVA | SUPERNOVA
(Harry Macqueen) GB 2020, 95'
(in English with Polish subtitles)
Sam and Tusker are traveling across England in their old RV to visit friends, family and places from their past. Since Tusker was diagnosed with dementia two years ago, their time together is the most important thing they have.
THE FATHER | THE FATHER
(Florian Zeller) GB 2020, 97'
(in English with Polish subtitles)
A man refuses all assistance from his daughter as he ages. As he tries to make sense of his changing circumstances, he begins to doubt his loved ones, his own mind and even the fabric of his reality.
THE HUMAN VOICE | THE HUMAN VOICE
(Pedro Almodóvar) ES 2020, 75'
(in English with Polish subtitles)
A woman watches time passing next to the suitcases of her ex-lover (who is supposed to come pick them up, but never arrives) and a restless dog who doesn't understand that his master has abandoned him. Two living beings facing abandonment.
The Q&A after short film is in English and Spanish with Polish subtitles!
THE LITTLE THINGS | THE LITTLE THINGS
(John Lee Hancock) US 2021, 128'
(in English with Polish subtitles)
Deke (Denzel Washington), a burnt-out Kern County, CA deputy sheriff teams up with Baxter (Rami Malek), a crack LASD detective, to nab a serial killer. Deke's nose for the "little things" proves eerily accurate, but his willingness to circumvent the rules embroils Baxter in a soul-shattering dilemma. Meanwhile, Deke must wrestle with a dark secret from his past.
THOSE WHO WISH ME DEAD | THOSE WHO WISH ME DEAD
(Taylor Sheridan) CA/US 2021, 100'
(in English with Polish subtitles)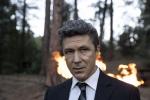 A teenage murder witness finds himself pursued by twin assassins in the Montana wilderness with a survival expert tasked with protecting him -- and a forest fire threatening to consume them all.


You can also watch films on our online platform: www.e-kinopodbaranami.pl.
ABOUT KINO POD BARANAMI - read HERE