January 19-25, 2018
NEW:
ISMAEL'S GHOSTS | LES FANTÔMES D'ISMAËL
dir. Arnaud Desplechin, France 2017, 110'
(in French with Polish subtitles)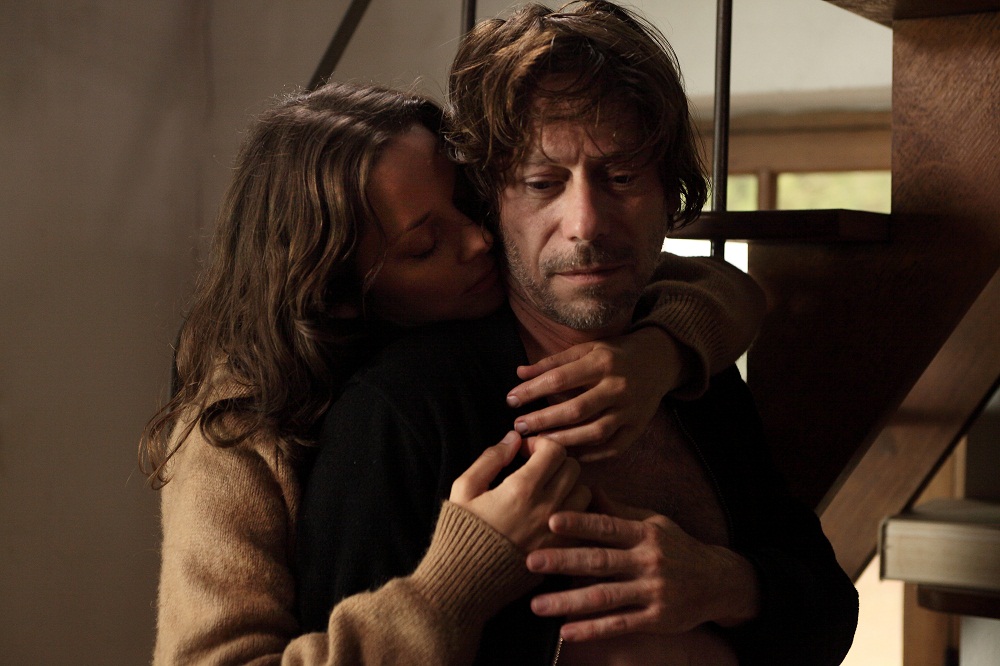 The film tells the tale of a widowed film director who is in the middle of making a film about an atypical diplomat inspired by his brother. While he has started a new life with Sylvia, he still mourns the death of a former lover, Carlotta, who passed away 20 years earlier; then Carlotta returns from the dead, causing Sylvia to run away.
PANIC ATTACK | ATAK PANIKI
dir. Paweł Maślona, Poland 2017, 99'
(in Polish with English subtitles)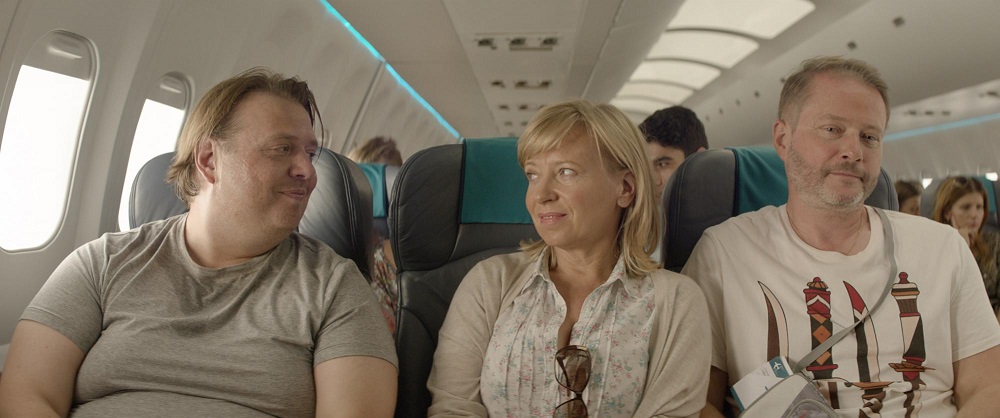 A layered story of seemingly unrelated characters who suddenly all find themselves experiencing a panic attack.
WONDER | WONDER
dir. Stephen Chbosky, Hongkong/US 2017, 113'
(in English with Polish subtitles)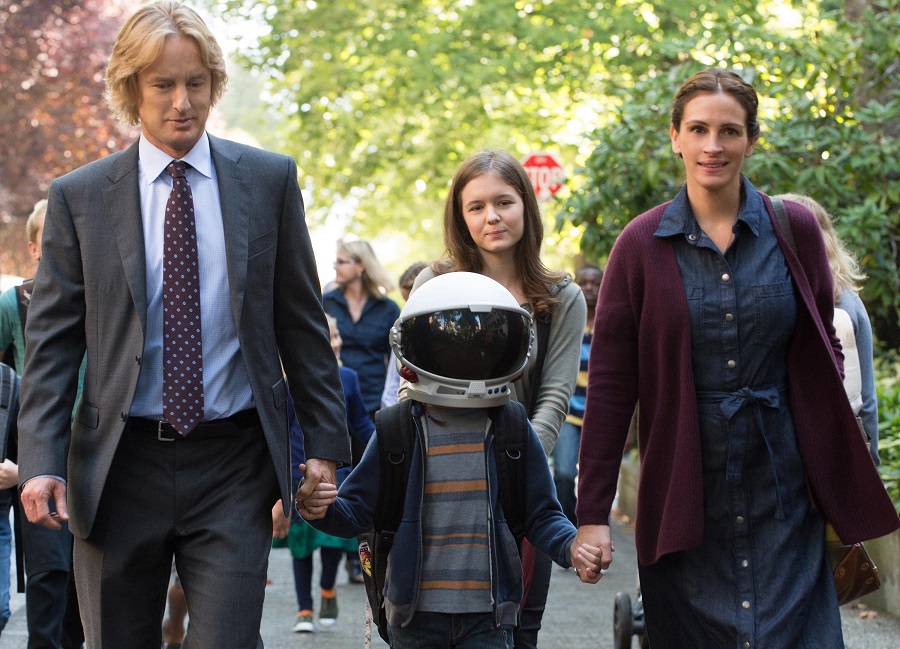 Based on the New York Times bestseller, WONDER tells the incredibly inspiring and heartwarming story of August Pullman, a boy with facial differences who enters fifth grade, attending a mainstream elementary school for the first time.
PREVIEW SCREENINGS:
CALL ME BY YOUR NAME | CALL ME BY YOUR NAME
dir. Luca Guadagnino, Italy/France/Brazil/US 2017, 132'
(in English, Italian, French, German, Hebrew with Polish subtitles)
In Northern Italy in 1983, seventeen year-old Elio begins a relationship with visiting Oliver, his father's research assistant, with whom he bonds over his emerging sexuality, their Jewish heritage, and the beguiling Italian landscape.
DARKEST HOUR | DARKEST HOUR
dir. Joe Wright, UK 2017, 126'
(in English with Polish subtitles)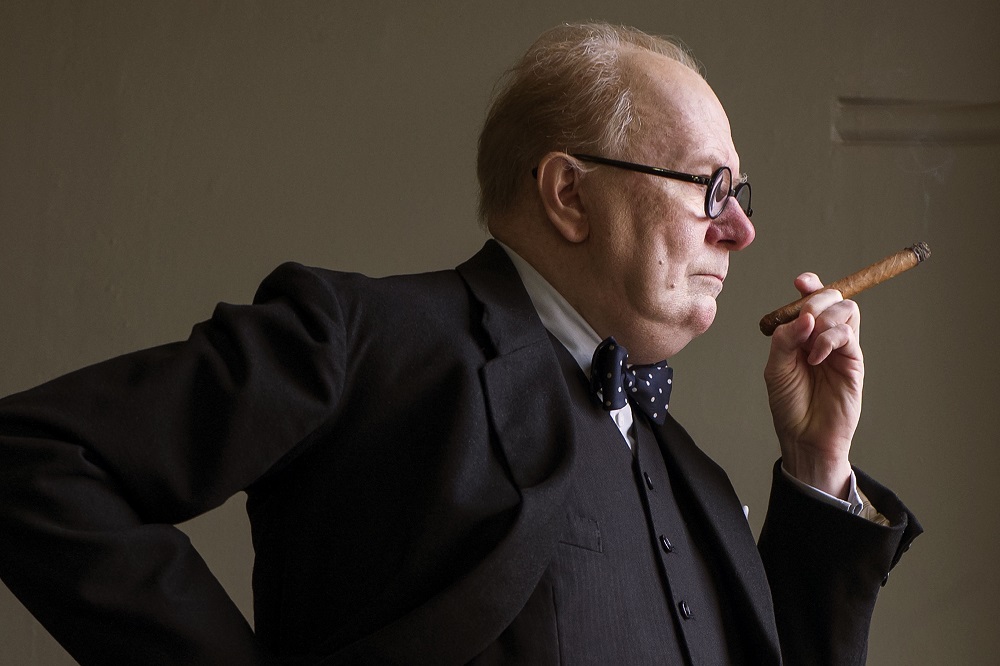 During the early days of World War II, the fate of Western Europe hangs on the newly-appointed British Prime Minister Winston Churchill, who must decide whether to negotiate with Hitler, or fight on against incredible odds.
JUPITER'S MOON | JUPITER HOLDJA
dir. Kornél Mundruczó, Hungary/Germany 2017, 123'
(in Hungarian with Polish and English subtitles)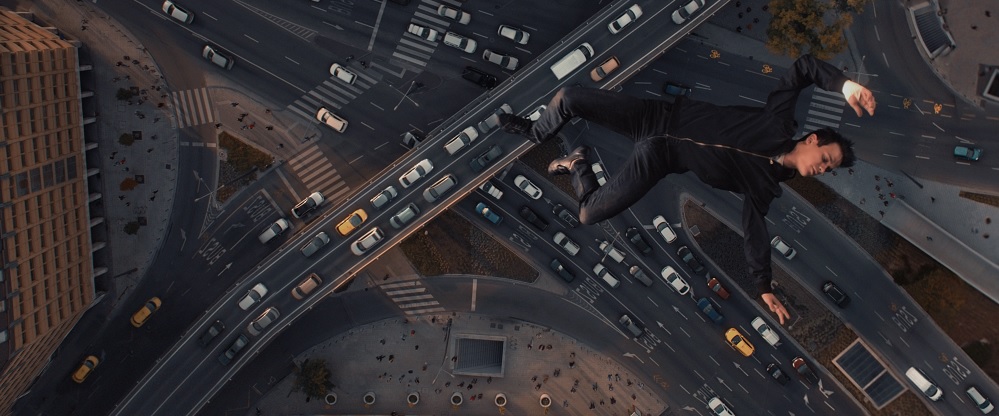 Aryan is a Syrian refugee trying to make his way into Hungary from Serbia, along with his father and many other wretched souls. They are all caught, and find themselves in a web of cynicism and corruption.
LADY BIRD | LADY BIRD
dir. Greta Gerwig, US 2017, 93'
(in English with Polish subtitles)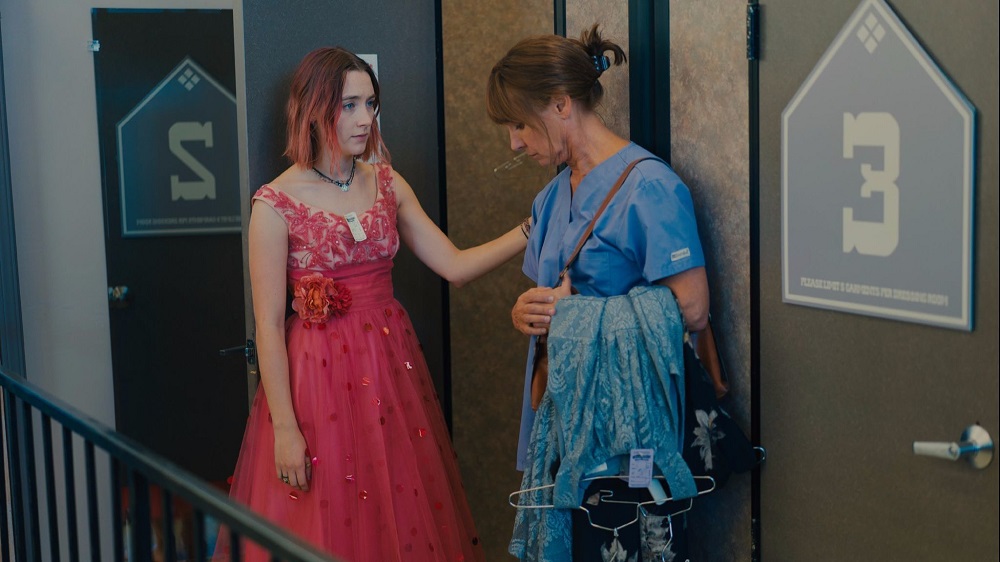 Christine "Lady Bird" MacPherson is a high school senior from the "wrong side of the tracks." She longs for adventure, sophistication, and opportunity, but finds none of that in her Sacramento Catholic high school. Lady Bird follows the title character's senior year in high school, including her first romance, her participation in the school play, and most importantly, her applying for college.
LOVELESS | NELYUBOV
dir. Andriej Zwiagincew, Russia/France/Belgium/Germany 2017, 127'
(in Russian with Polish subtitles)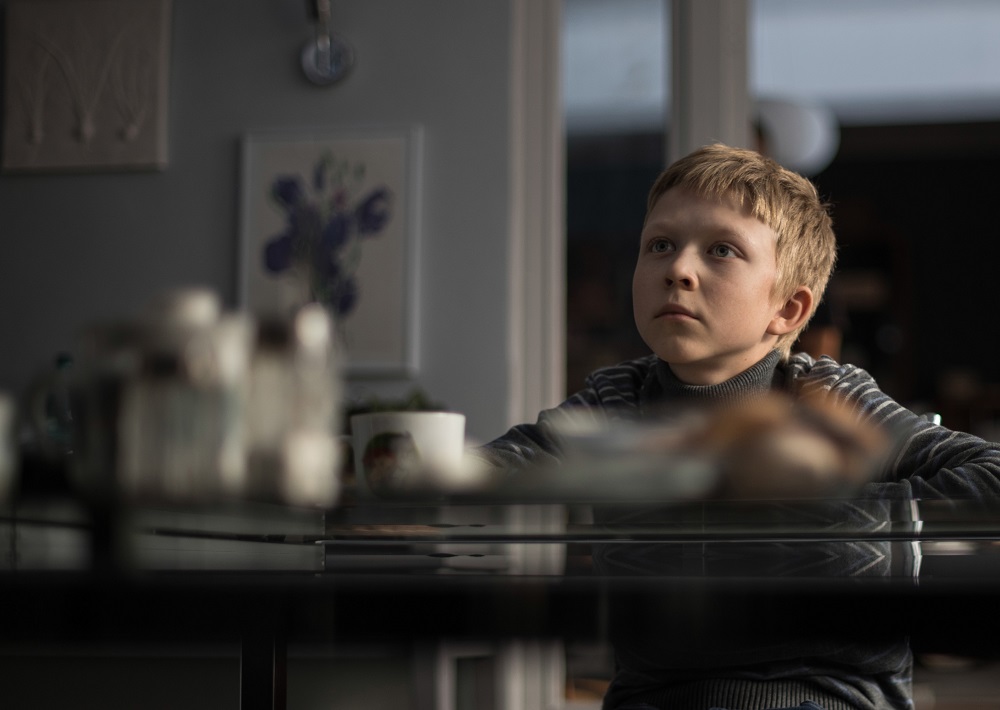 Still living under the same roof, the Moscow couple of Boris and Zhenya is in the terrible final stages of a bitter divorce. Under those circumstances, as both have already found new partners, the insults pour down like rain in this toxic familial battle zone, always pivoting around the irresolvable and urgent matter of Alyosha's custody, their 12-year-old only son.
THREE BILLBOARDS OUTSIDE EBBING, MISSOURI
| THREE BILLBOARDS OUTSIDE EBBING, MISSOURI
dir. Martin McDonagh, US 2017, 115'
(in English with Polish subtitles)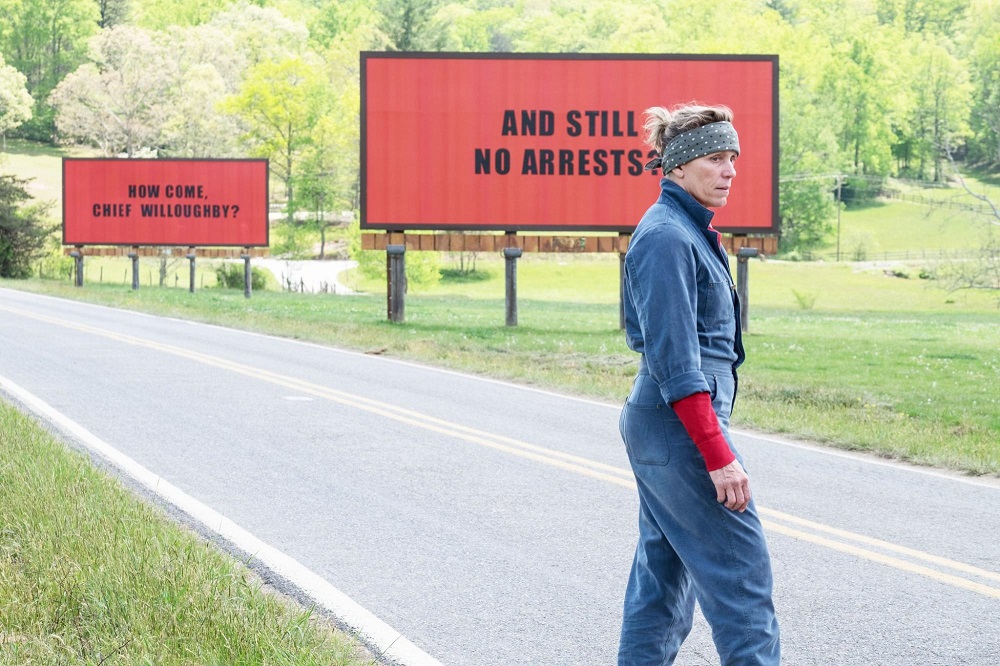 Three Billboards Outside Ebbing, Missouri is a darkly comic drama from Academy Award nominee Martin McDonagh (In Bruges). After months have passed without a culprit in her daughter's murder.
SPECIAL EVENTS:
Tuesday, January 23, 2018, 8 p.m.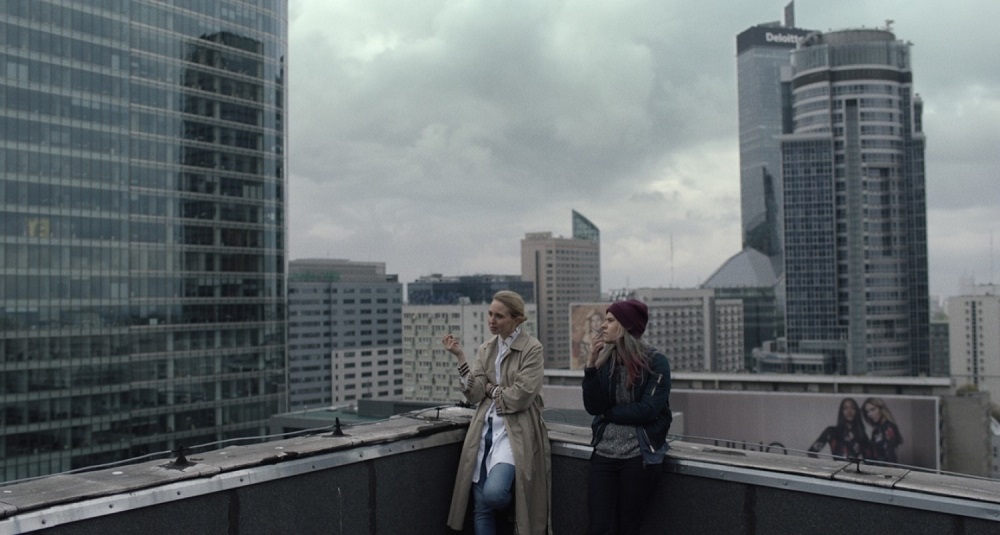 THE BEST POLISH 30'
- special screening of the best Polish Shorts

ALSO ON OUR SCREENS:
DOWNSIZING | DOWNSIZING
dir. Alexander Payne, US 2017, 135'
(in English, Spanish, Icelandic and Norwegian with Polish subtitles)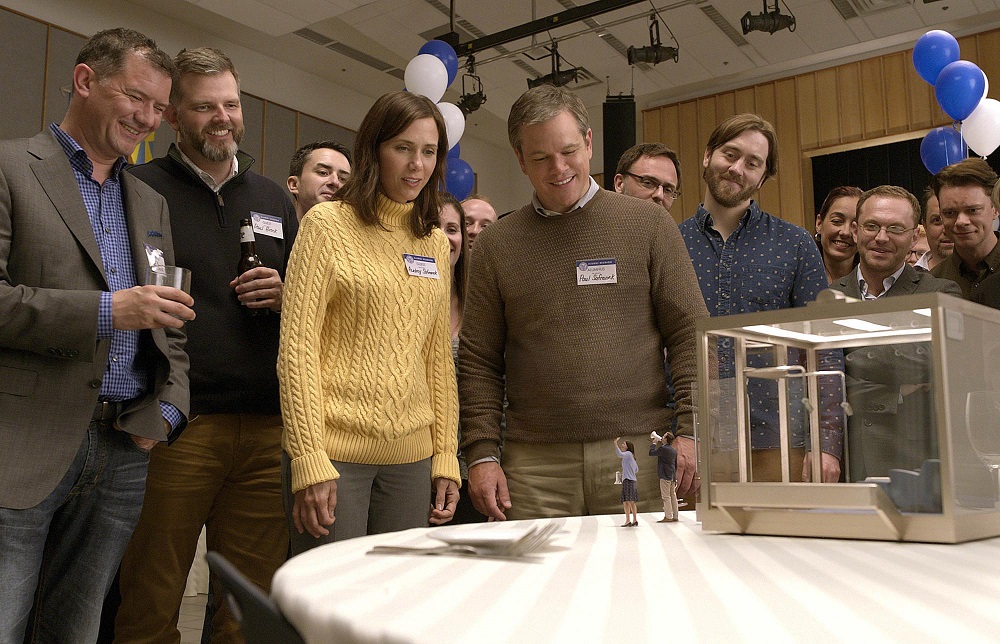 Downsizing follows a kindly occupational therapist who undergoes a new procedure to be shrunken to four inches tall so that he and his wife can help save the planet and afford a nice lifestyle at the same time.
LOVING VINCENT | LOVING VINCENT
dir. Dorota Kobiela, Hugh Welchman, Poland/UK 2017, 95'
(in English with Polish subtitles and with Polish dubbing)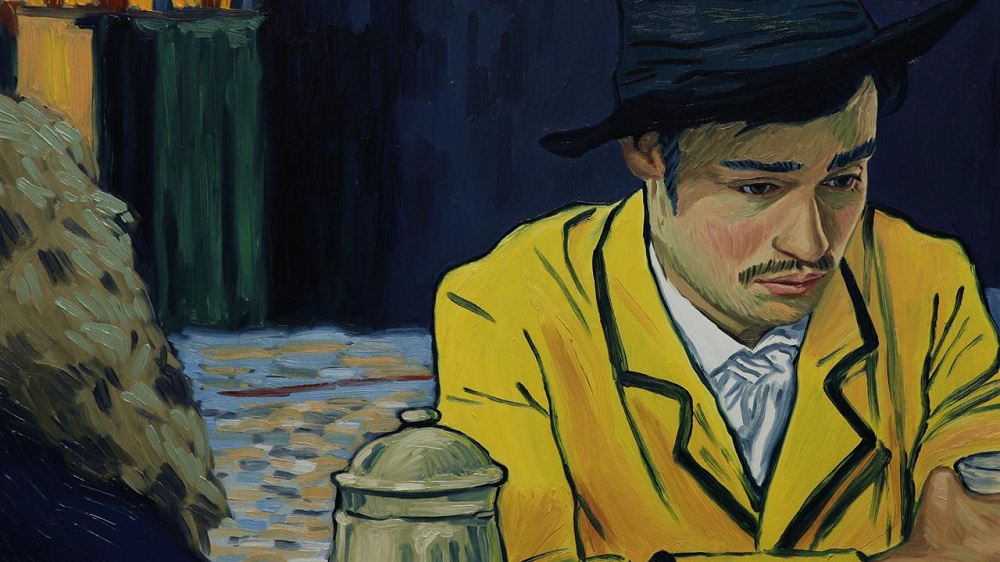 The tragic story of the life and death of Vincent van Gogh, one of the world's most acclaimed painters, as told through his excellent works. Loving Vincent is the world's first feature painted animation.
MOLLY'S GAME | MOLLY'S GAME
dir. Aaron Sorkin, US 2017, 140'
(in English with Polish subtitles)
Molly Bloom, a beautiful young Olympic-class skier, ran the world's most exclusive high-stakes poker game for a decade before being arrested in the middle of the night by 17 FBI agents wielding automatic weapons. Her players included Hollywood royalty, sports stars, business titans, and finally, unbeknownst to her, the Russian mob. Her only ally was her criminal defense lawyer Charlie Jaffey, who learned that there was much more to Molly than the tabloids led us to believe.
MURDER ON THE ORIENT EXPRESS | MURDER ON THE ORIENT EXPRESS
dir. Kenneth Branagh, US/Malta 2017, 114'
(in English with Polish subtitles)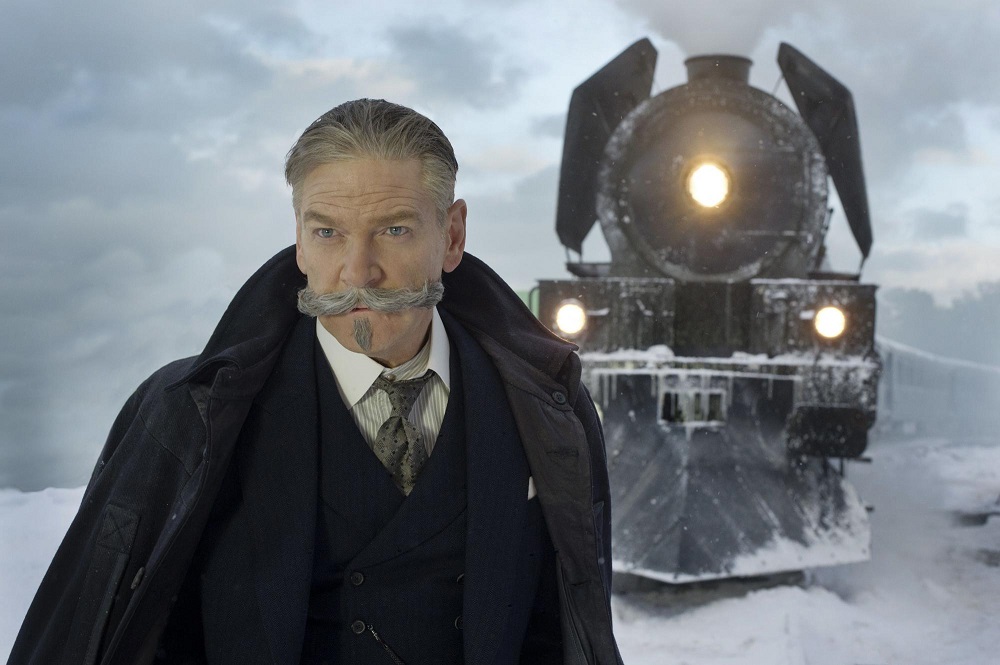 When a murder occurs on the train he's travelling on, celebrated detective Hercule Poirot is recruited to solve the case.
ROMANS | ROMANS
dir. Ludwig Shammasian, Paul Shammasian, UK 2017, 91'
(in English with Polish subtitles)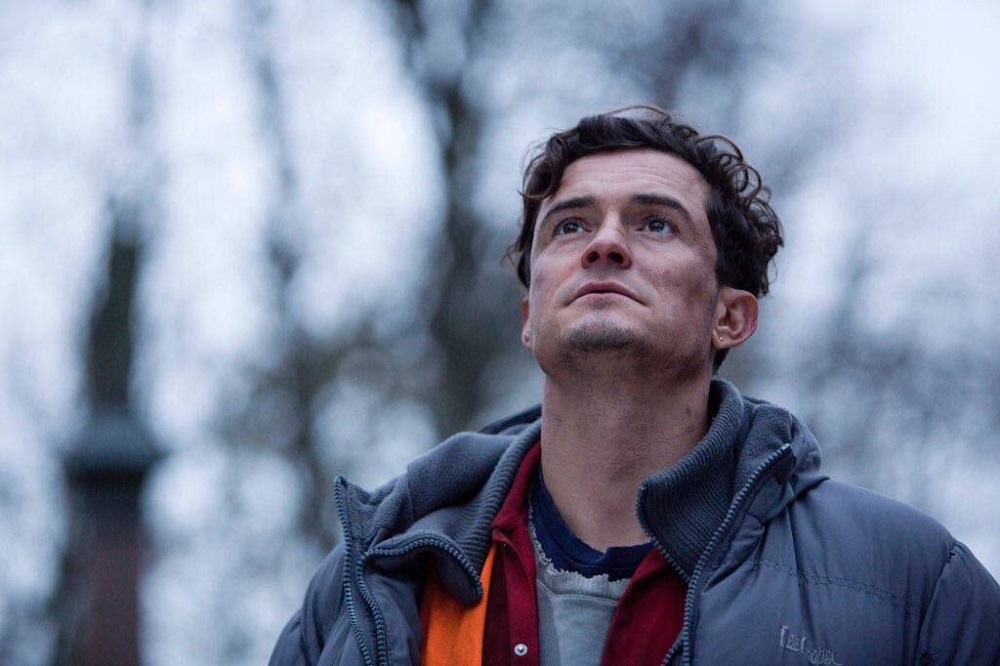 Malky is a tough-looking construction worker, who has a job at a demolition site of an old church in Ireland. When he's not working, he spends all his free time drinking in pubs. One day an esteemed priest comes back to town after a long time of absence, and with his arrival Malky's childhood traumas awaken. Pushing away his loved ones, Malky tries to deal with his past alone while his pain gives way to anger.
SILENT NIGHT | CICHA NOC
dir. Piotr Domalewski, Poland 2017, 101'
(in Polish without subtitles)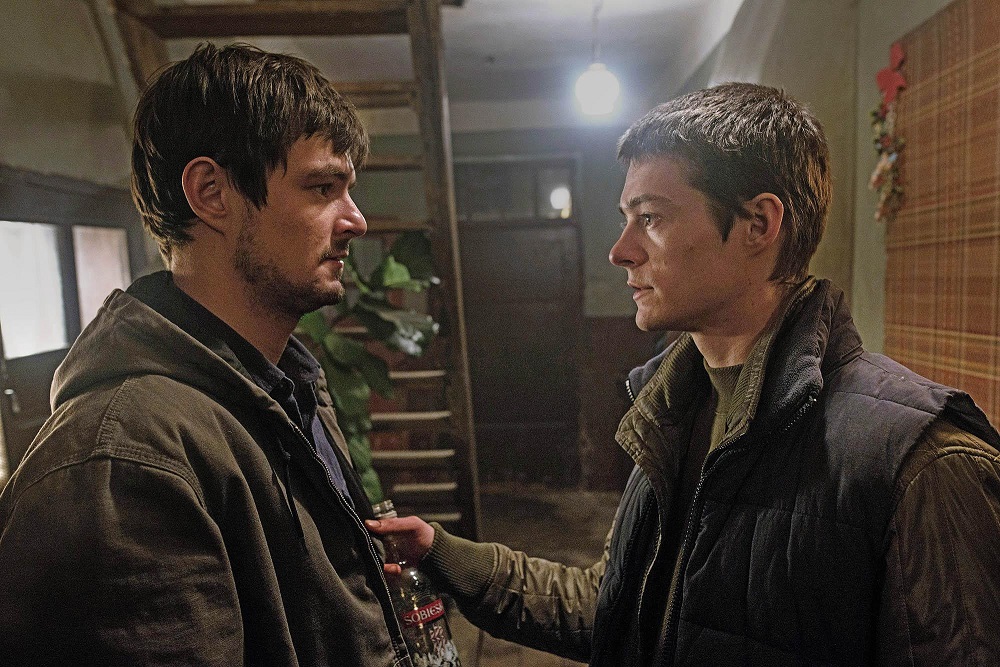 Adam, who lives and works abroad, visits his family home in the Polish provinces on Christmas Eve. At first, he keeps the real reason for his visit to himself, but it isn't long before he starts letting one relative after another in on his plans. His father, his brother, who he's fallen out with, his sister and her husband all have a significant role to play in his scheme. Things get even more complicated when, in line with time-honoured Polish tradition, alcohol appears on the table. Nobody in the family has the slightest suspicion that the ensuing events of that Christmas Eve are going to have a massive impact on all their lives.
THE BIG SICK | THE BIG SICK
dir. Michael Showalter, US 2017, 120'
(in English with Polish subtitles)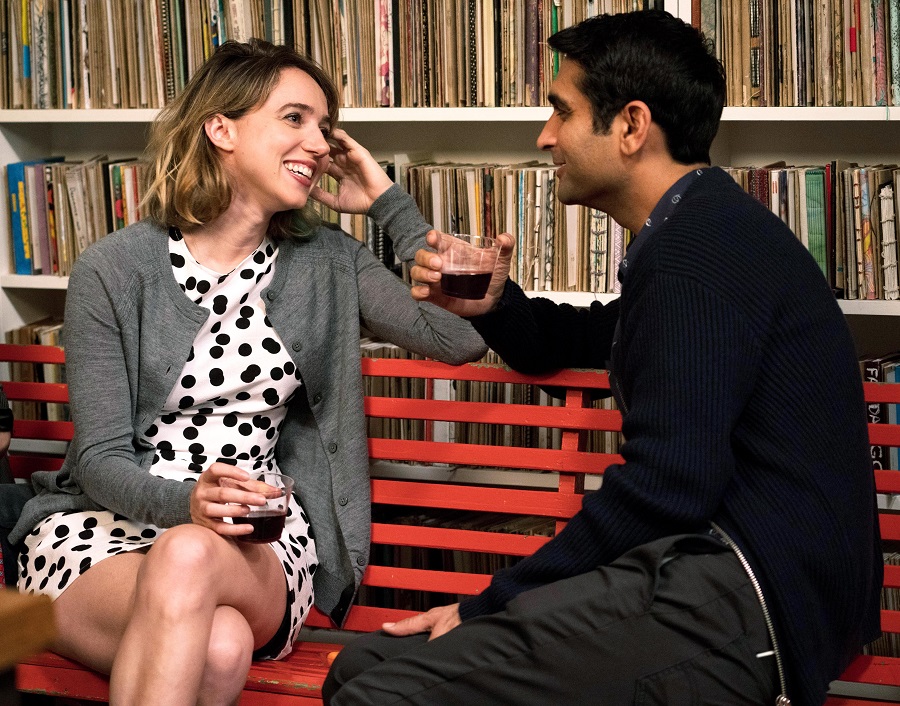 Pakistan-born comedian Kumail Nanjiani and grad student Emily Gardner fall in love but struggle as their cultures clash. When Emily contracts a mysterious illness, Kumail finds himself forced to face her feisty parents, his family's expectations, and his true feelings.
THE FASTEST | NAJLEPSZY
dir. Łukasz Palkowski, Poland 2017, 110'
(in Polish with English subtitles)
Based on the true story of Jerzy Górski, triathlon world champion. At the age of fifteen, Jerzy's addiction gets him in trouble with the law and leads him to several suicide attempts. After fifteen years of living on the edge, he decides to go into rehab. It is there that he begins training as a runner, and it becomes his passion.
THE FLORIDA PROJECT | THE FLORIDA PROJECT
dir. Sean Baker, US 2017, 115'
(in English, Spanish and Portugese with Polish subtitles)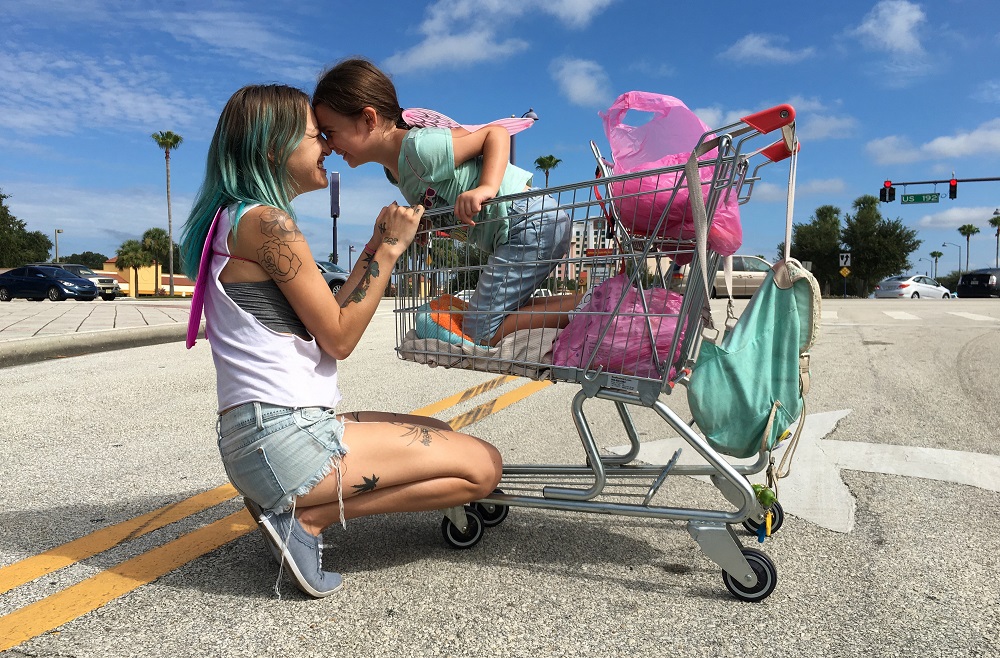 Set over one summer, the film follows precocious 6-year-old Moonee as she courts mischief and adventure with her ragtag playmates and bonds with her rebellious but caring mother, all while living in the shadows of Disney World.
THE KILLING OF A SACRED DEER | THE KILLING OF A SACRED DEER
dir. Yorgos Lanthimos, Great Britain/Ireland/US 2017, 121'
(in English with Polish subtitles)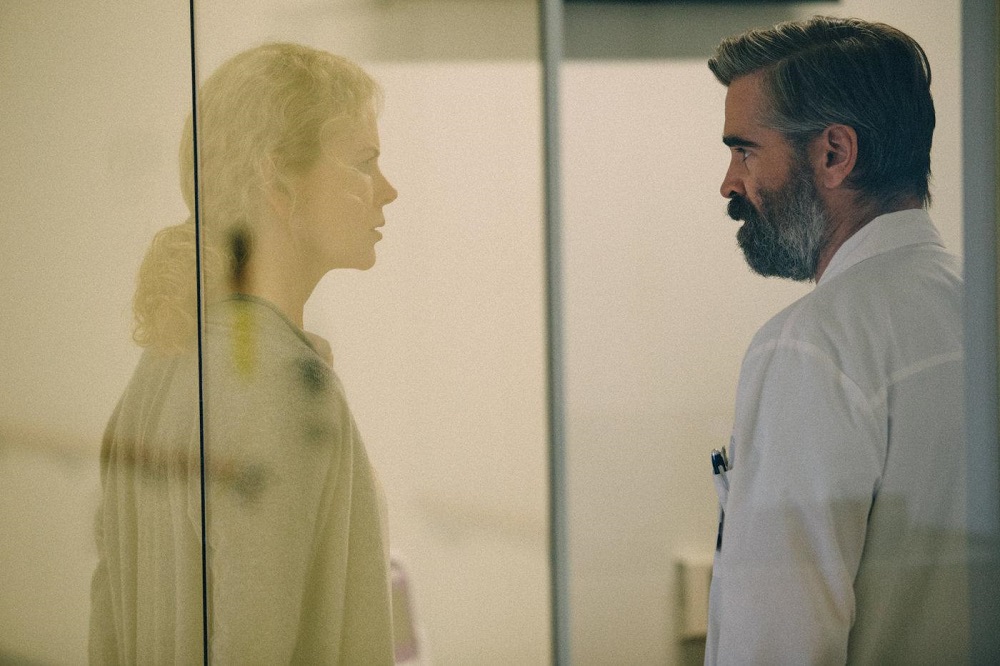 Steven, a charismatic surgeon, is forced to make an unthinkable sacrifice after his life starts to fall apart, when the behavior of a teenage boy he has taken under his wing turns sinister.
THE PARTY | THE PARTY
dir. Sally Potter, UK 2017, 71'
(in English with Polish subtitles)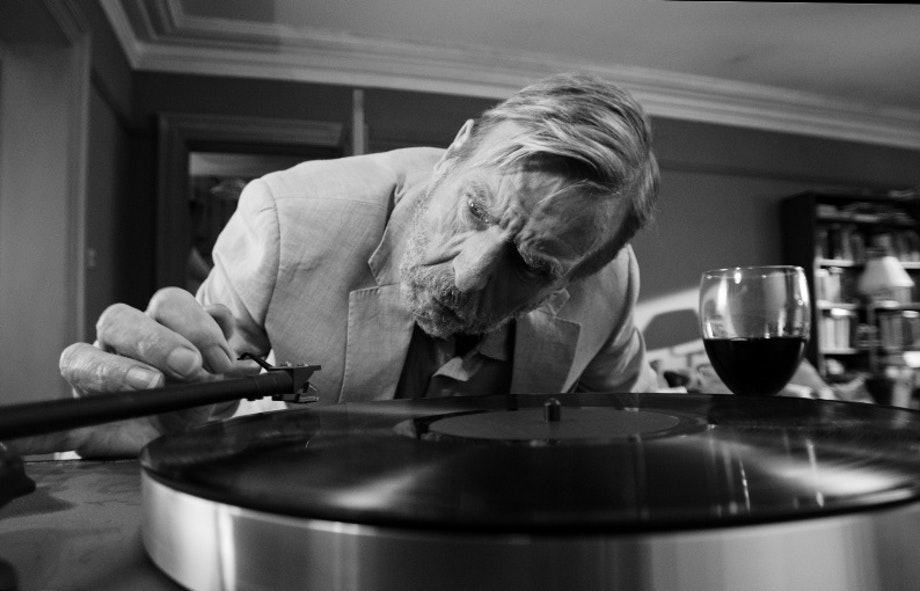 Janet hosts a party to celebrate her new promotion, but once the guests arrive it becomes clear that not everything is going to go down as smoothly as the red wine.
WILD ROSES | DZIKIE RÓŻE
dir. Anna Jadowska, Poland 2017, 97'
(in Polish with English subtitles)
Ewa, 30, has a secret she is desperate to keep. She tries to maintain a normal routine with her family but struggles to overcome her pangs of guilt. Can Ewa live with her secret and face the reality of life in a small village?
ABOUT KINO POD BARANAMI - read HERE