ON OUR SCREENS
May 17 - 23, 2013
NEW:THE GREAT GATSBY
|
THE GREAT GATSBY
dir. Baz Luhrmann, Australia/USA 2013, 142' (in English with Polish subtitles)
An adaptation of F. Scott Fitzgerald's Long Island-set novel, where Midwesterner Nick Carraway is lured into the lavish world of his neighbor, Jay Gatsby. Soon enough, however, Carraway will see through the cracks of Gatsby's nouveau riche existence, where obsession, madness, and tragedy await. In
2D
and
3D
version.
28 HOTEL ROOMS
|
28 HOTEL ROOMS
dir. Matt Ross, USA 2012, 82' (in English with Polish subtitles)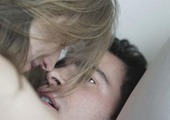 A novelist and an accountant meet while they are traveling for work, and though they both are in relationships, their one-night stand could become something more.
SPECIAL EVENTS
:
PLANETE+ DOC WEEKEND
May 17 - 19
(documentary film festival)
FILM NIGHT 18+
May 18, starts at 10.15 p.m.
(film marathon)
ABOUT LOVE AMONG OTHERS
May 20 - 25
(LGBT-themed festival)
click on the link for details
ALSO ON OUR SCREENS:
7 DAYS IN HAVANA
|
7 DÍAS EN LA HABANA
dir. Benicio del Toro, Pablo Trapero, Julio Medem, Elia Suleiman, Gaspar Noé, Juan Carlos Tabío, Laurent Cantet, France/Spain 2012, 129' (in Spanish and English with Polish subtitles)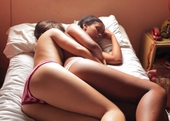 7 days in Havana
is a contemporary snapshot of this iconic and eclectic city, seen through a feature-length movie made up of 7 chapters directed by 7 international filmmakers.
CHEATED
|
OSZUKANE
dir. Marcin Solarz, Poland 2013, 90' (in Polish without subtitles)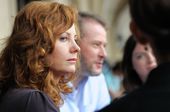 Tragic mistake discovered after the years turned two families' lives upside down. The movie is inspired by a true story that aroused strong emotions in Poland.
I'M SO EXCITED
|
LOS AMANTES PASAJEROS
dir. Pedro Almodóvar, Spain 2013, 96' (in Spanish with Polish subtitles)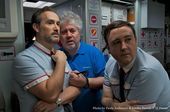 When it appears as though the end is in sight, the pilots, flight crew, and passengers of a plane heading to Mexico City look to forget the anguish of the moment and face the greatest danger, which we carry within ourselves.
IMAGINE
|
IMAGINE
dir. Andrzej Jakimowski, Poland/France/UK/Portugal 2012, 105' (in English with Polish subtitles)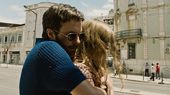 Arriving in a prestigious institute in Lisbon, an unusual young blind man wishes to share his ability to walk unassisted. Self confident and charismatic, Ian tries to transfer his skill of walking without a cane to other patients and in particular Eva. Away from the cloistered institute, they venture into the streets of Lisbon.
QUARTET
|
QUARTET
dir. Dustin Hoffman, UK/USA 2012, 98' (in English with Polish subtitles)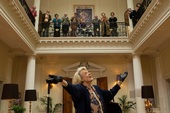 Cecily, Reggie, and Wilfred are in a home for retired musicians. Every year, on October 10, there is a concert to celebrate Verdi's birthday and they take part. Jean, who used to be married to Reggie, arrives at the home and disrupts their equilibrium. She still acts like a diva, but she refuses to sing. Still, the show must go on... and it does.
STOKER
|
STOKER
dir. Park Chan-wook, USA/UK 2013, 98' (in English with Polish subtitles)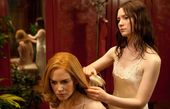 After India's (Mia Wasikowska's) father dies in an auto accident, her Uncle Charlie (Matthew Goode), who she never knew existed, comes to live with her and her emotionally unstable mother Evelyn (Nicole Kidman). Soon after his arrival, she comes to suspect this mysterious, charming man has ulterior motives, but instead of feeling outrage or horror, this friendless girl becomes increasingly infatuated with him.
THURSDAY TILL SUNDAY
|
DE JUEVES A DOMINGO
dir. Dominga Sotomayor Castillo, Chile/Holland 2012, 96' (in Spanish and French with Polish subtitles)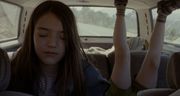 Two children travel with their parents from Santiago Chile to the north of Chile for a family holiday. The landscape's loneliness and the car's confinement help bring out the couple's troubles and the children learn that this might turn out to be their father's farewell and their last family vacation.
Check out our weekly schedule!
In the schedule point to the Polish title to read the original title.
To make a reservation - click on the time of the screening.
ABOUT KINO POD BARANAMI - read HERE