ON OUR SCREENS
October 2 - 8, 2015



NEW:

CHEMO | CHEMIA
dir. Bartosz Prokopowicz, Poland 2015, 105' (in Polish with English subtitles)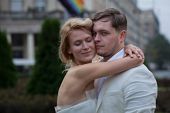 Chemo is inspired by the true story of Magdalena Prokopowicz, founder of the Rak'n'Roll foundation. 30-year-old Benek is suffering from an existential crisis that mostly manifests itself in suicidal thoughts. One day, he meets Lena - a beautiful and very talkative young woman. He is mesmerised from the start; his fascination grows further when he realizes that Lena not only accepts his suicidal thoughts, but appears to share them.


DAMAGED | PANIE DULSKIE
reż. Filip Bajon, Poland 2015, 91' (in Polish with English subtitles)


Rainer Dulsky, a professor of psychiatry from Switzerland, comes to Melania, the granddaughter of Mrs. Dulska. He feels he's got something in common with the tenement house in which the Dulski family live... Melania, a film director, intrigued by her family history joins Rainer in his research. Their discoveries will take them back to the past full of secrets that were meant to stay hidden forever. The Dulski family have much on their conscience...



MANHATTAN SHORT FILM FESTIVAL
Sunday, October 4th, 7 p.m.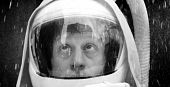 For the 10th time, short film lovers in Krakow will unite with audiences from around the world during MANHATTAN SHORT Film Festival screening. Among 678 movies from 52 countries, only 10 were selected to the main competition. View and vote for best film in the 18th Annual MANHATTAN SHORT Film Festival!

The films will be presented in original versions with English subtitles.



ALSO ON OUR SCREENS:

45 YEARS | 45 YEARS
dir. Andrew Haigh, UK 2015, 93' (in English with Polish subtitles)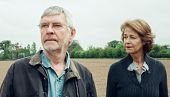 In the week leading up to their 45th wedding anniversary, a couple receive an unexpected letter which contains potentially life changing news.


EVEREST 2D / 3D | EVEREST
dir. Baltasar Kormákur, UK/US/Iceland 2015, 121' (in English with Polish subtitles)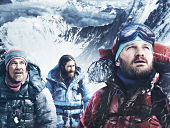 A climbing expedition on Mt. Everest is devastated by a severe snow storm.


IN THE BASEMENT | IM KELLER
dir. Ulrich Seidl, Austria 2014, 85' (in German with Polish subtitles)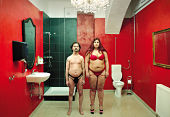 A documentary that reveals what its subjects do in their respective basements.


MR. TURNER | MR. TURNER
dir. Mike Leigh, UK/France/Germany 2014, 150' (in English with Polish subtitles)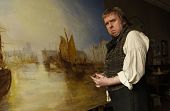 Mr. Turner explores the last quarter century of the life of J.M.W. Turner (1775-1851), the singleminded artist who worked hard and travelled extensively. Starring Timothy Spall.


SICARIO | SICARIO
dir. Baltasar Kormákur, UK/US 2015, 121' (in English and Spanish with Polish subtitles)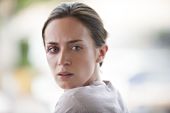 An idealistic FBI agent is enlisted by an elected government task force to aid in the escalating war against drugs at the border area between the U.S. and Mexico.


THE KING OF LIFE | KRÓL ŻYCIA
dir. Jerzy Zieliński, Poland 2015, 96' (in Polish with English subtitles)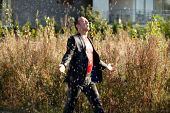 The story of Edward, a grouchy corporate worker that experiences a sudden transformation, has its roots in a series of satirical drawings by Fadi Chakkour, a lawyer based in Warsaw. Edward doesn't cope with separating his personal life from his career, which results in diffusing all his frustration to relationships with people closest to him. Unexpectedly, a car accident changes his attitude and makes him think clearly. What is more, it makes him think positively, which has a huge influence on others.


WALPURGIS NIGHT | NOC WALPURGI
dir. Marcin Bortkiewicz, Poland 2015, 75' (in Polish without subtitles)


A young journalist interviews an opera star. As the night unfolds - a night full of events ranging from the comic and farcical to the tragic, a night of violence and tenderness -- they learn something a certain truth about themselves. What they discover completely changes the values they hold dear.


YOUTH | YOUTH
dir. Paolo Sorrentino, Italy/France/Switzerland/UK 2015, 118'
(in English, Spanish and German with Polish subtitles)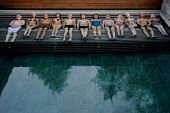 Fred and Mick, two old friends, are on vacation in an elegant hotel at the foot of the Alps. Fred, a composer and conductor, is now retired. Mick, a film director, is still working. They look with curiosity and tenderness on their children's confused lives.




CYCLE SCREENINGS:

BARANKI IN DIAPERS - screenings for parents accompanied by small children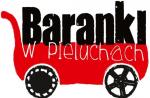 ABOUT KINO POD BARANAMI - read HERE