March 22-28, 2019
NEW:
DARK, ALMOST NIGHT | CIEMNO, PRAWIE NOC
dir. Borys Lankosz, PL 2018, 114'
(in Polish with English subtitles)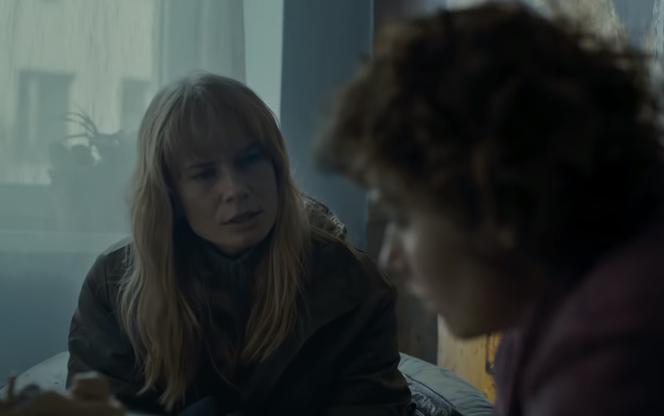 When Walbrzych experiences a series of mysterious child kidnappings, Alicja Tabor, a journalist, shows up in town. After years of absence she returns home to meet families of the missing children and solve a mystery which puzzles even the police. During her investigation, Alicja picks up a trail of dramatic events which started decades earlier. In her quest for truth, she faces a new threat as well as the one she had been running away from here entire adult life – the shocking secrets of her family and her own childhood. As the story progresses, the dark criminal scheme binds everything together: the child disappearances, the war-tainted past, the legend of a lost treasure and even Alicja's fate, who during her journey faces pure evil, but also finds allies standing on the side of good.
GIRL | GIRL
(Lukas Dhont) NL/BE 2018, 105'
(in French, Flemish and English with Polish and English subtitles)

Fifteen-year-old Lara is determined to fulfill her dream of getting into a prestigious ballet school and having a career as a ballerina. As a sensitive girl, she also dreams of finally getting out of the boy's body that she's been imprisoned in since birth. First-time director Lukas Dhont, one of the discoveries at this year's Cannes Festival, made a film that is mature and extraordinarily subtle about how oppressive one's own body can be and how exhausting it can be to fight its limitations-all the more so when that body is young and impatient, restless and seeking its own identity, and everything has to happen here and now.
SHOPLIFTERS | MANBIKI KAZOKU
(Hirokazu Koreeda) JP 2018, 121'
(in Japanese with Polish and English subtitles)
A Japanese couple stuck with part-time jobs and hence inadequate incomes avail themselves of the fruits of shoplifting to make ends meet. They are not alone in this behaviour. The younger and the older of the household are in on the act. The unusual routine is about to change from care-free and matter-of-fact to something more dramatic, however, as the couple open their doors to a beleaguered young girl. The reasons for the family's habit and their motivations come under the microscope.
PREVIEW SCREENING:
THE KINDERGARTEN TEACHER | THE KINDERGARTEN TEACHER
dir. Sara Colangelo, US 2018, 96'
(in English with Polish subtitles)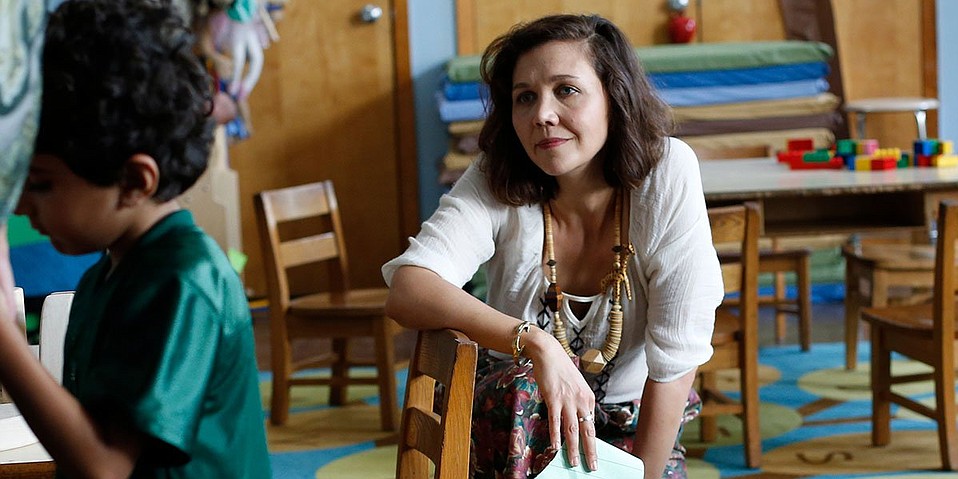 Stuck in Staten Island, married to a kind but oblivious husband, and living with kids that mostly ignore her, 40-year-old Lisa Spinelli (Maggie Gyllenhaal) plods through her days teaching kindergarten with growing numbness. Her one source of joy is an evening poetry class across the bay in Lower Manhattan. But one day everything changes—Lisa discovers that a five-year-old boy in her class may be the poet she can only dream of being. She becomes fascinated. Could this child be a prodigy? A Mozart? Fascination turns to obsession as Lisa pushes boundaries to protect the boy from a banal life she knows too well. In a harrowing climax, Lisa risks her career, her family, and her freedom to nurture his genius and possibly tap into her own.
ALSO ON OUR SCREENS:
CAPERNAUM | CAPHARNAÜM
reż. Nadine Labaki, Liban/USA 2018, 120'
(in Arabic with Polish subtitles)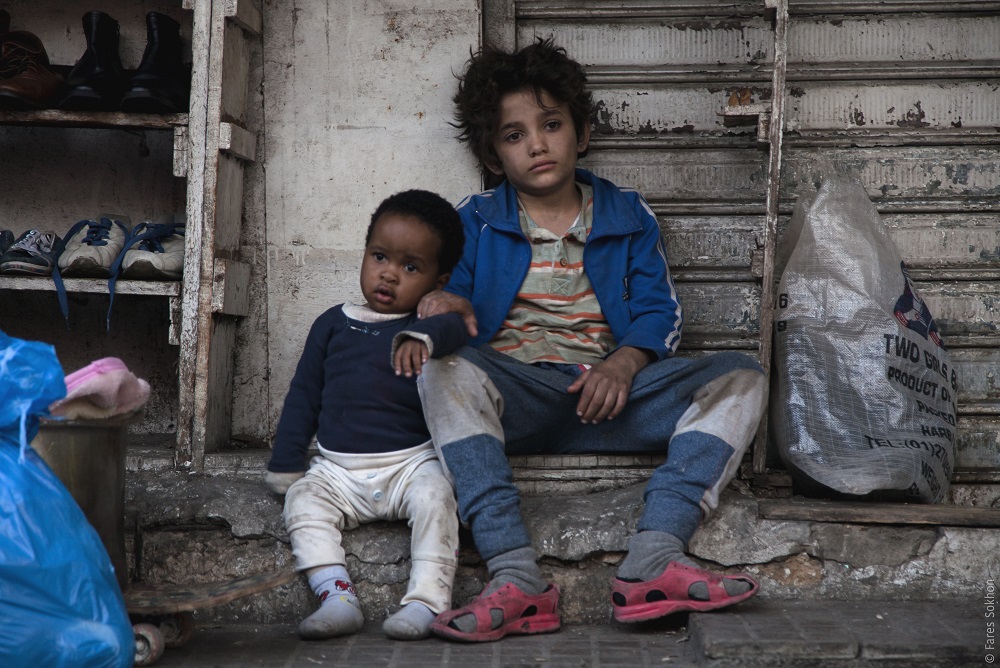 Story of Zain (Zain al-Rafeea), a Lebanese boy who sues his parents for the "crime" of giving him life. The film follows him as he journeys from gutsy, streetwise child to hardened 12-year-old "adult" fleeing his negligent parents, surviving through his wits on the streets, where he meets Ethiopian migrant worker, who provides him with shelter and food, as the boy takes care of her baby son in return. When Zain later gets jailed for committing a violent crime, he finally seeks justice in a courtroom.
COLD WAR | ZIMNA WOJNA
dir. Paweł Pawlikowski, Poland/France/UK 2018, 88'
(in Polish, French, German and Croatian with Polish and English subtitles)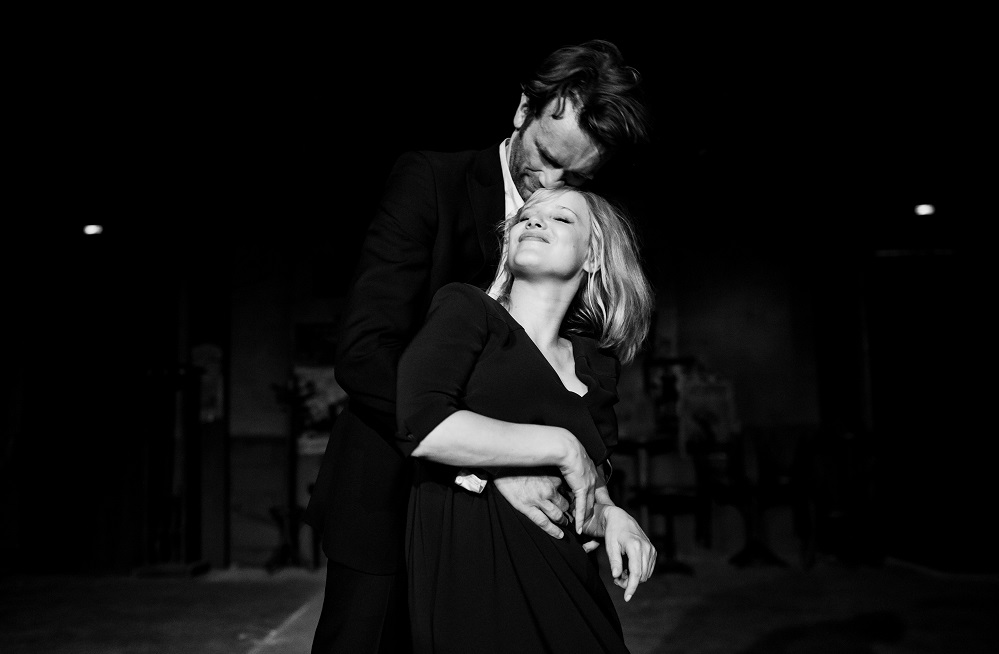 A passionate love story between two people of different backgrounds and temperaments, who are fatally mismatched and yet fatefully condemned to each other. Set against the background of the Cold War in the 1950s in Poland, Berlin, Yugoslavia and Paris, the film depicts an impossible love story in impossible Times.
EVERYBODY KNOWS | TODOS LO SABEN
dir. Asghar Farhadi, Spain/France/Italy 2018, 132'
(in Spanish, English and Catalan with Polish subtitles)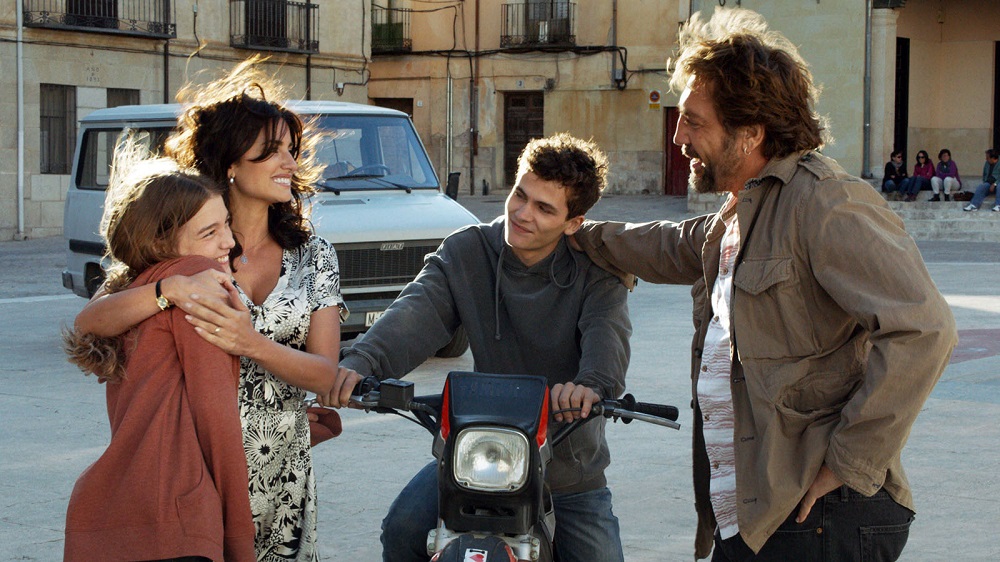 Laura, a Spanish woman living in Buenos Aires, returns to her hometown outside Madrid with her two children to attend her sister's wedding. However, the trip is upset by unexpected events that bring secrets into the open.
GREEN BOOK | GREEN BOOK
dir. Peter Ferrelly, US 2018, 133'
(in English, Italian, Russian and German with Polish subtiltles)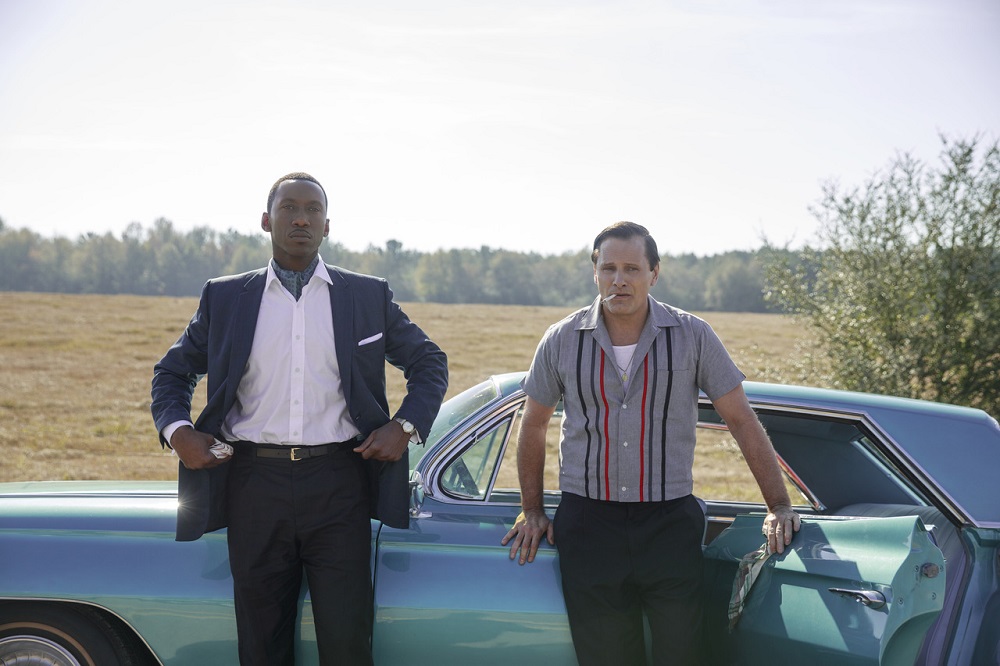 A working-class Italian-American bouncer becomes the driver of an African-American classical pianist on a tour of venues through the 1960s American South.
HAPPY AS LAZZARO | LAZZARO FELICE
dir. Alice Rohrwacher, Italy/Switzerland/France/Germany 2018, 125'
(in Italian with Polish subtitles)

This is the tale of a meeting between Lazzaro, a young peasant so good that he is often mistaken for simple-minded, and Tancredi, a young nobleman cursed by his imagination. Life in their isolated pastoral village Inviolata is dominated by the terrible Marchesa Alfonsina de Luna, the queen of cigarettes. A loyal bond is sealed when Tancredi asks Lazzaro to help him orchestrate his own kidnapping. This strange and improbable alliance is a revelation for Lazzaro. A friendship so precious that it will travel in time and transport Lazzaro in search of Tancredi. His first time in the big city, Lazzaro is like a fragment of the past lost in the modern world.
HIGH LIFE | HIGH LIFE
dir. Claire Denis, Germany/France/UK/Poland/US 2018, 110'
(in English with Polish subtitles)

Takes place beyond the solar system in a future that seems like the present. About a group of criminals who accept a mission in space to become the subjects of a human reproduction experiment. They find themselves in the most unimaginable situation after a storm of cosmic rays hit the ship.
MONUMENT | MONUMENT
(Jagoda Szelc) PL 2018, 108'
(in Polish with English subtitles)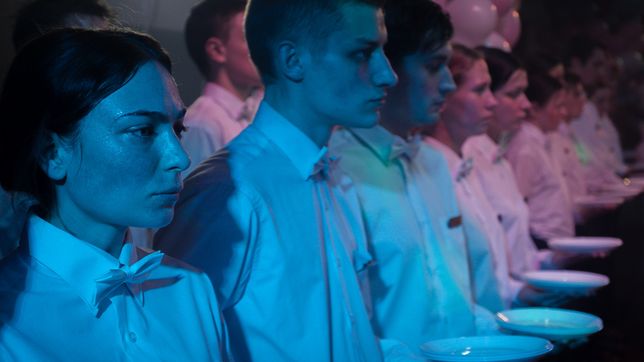 They didn't know each other because they were a gathering of students from different years. They knew they woke up in the morning in a cold bus. They knew they were supposed to do internship in a hotel, supervised by an experienced manager. They knew it would be a hard trial for them, they didn't know how hard. They didn't know that time is relative and space becomes an impossible figure. The Monument.
SORRY TO BOTHER YOU | SORRY TO BOTHER YOU
(Boots Riley) US 2018, 112'
(in English with Polish subtitles)
In an alternate present-day version of Oakland, telemarketer Cassius Green discovers a magical key to professional success, propelling him into a universe of greed.
THE FAVOURITE | THE FAVOURITE
dir. Yorgos Lanthimos, Ireland/UK/US 2018, 120'
(in English with Polish subtitles)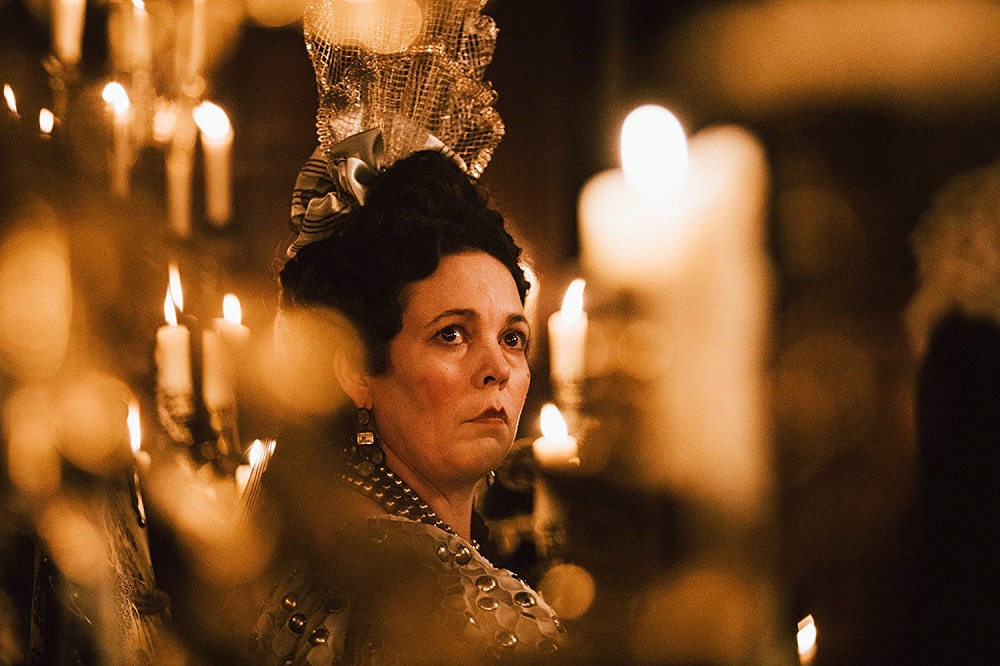 In early 18th century England, a frail Queen Anne occupies the throne and her close friend, Lady Sarah, governs the country in her stead. When a new servant, Abigail, arrives, her charm endears her to Sarah.
THE MESSENGER | KURIER
(Władysław Pasikowski) PL 2019, 114'
(in Polish and English with Polish and English subtitles)
Inspired by the true story of Jan Nowak-Jeziorański, an emissary working for the underground Polish Home Army during World War II. It's July 1944 and the Home Army Headquarters is in the final stages of secret talks whether or not to start a military uprising. Jan Nowak is entrusted with a dangerous mission to travel from London to German-occupied Warsaw to deliver information crucial to the Home Army's final decision. Delayed by a series of unforeseen events and with the Gestapo trying to intercept him at all costs, he must reach the Polish Commanders before the irreversible decision is made without him completing his mission. A mission that might alter the fate of Poland and World War II.
THE MULE | THE MULE
dir. Clint Eastwood, US 2018, 116'
(in English and Spanish with Polish subtitles)

A 90-year-old horticulturist and Korean War veteran is caught transporting $3 million worth of cocaine through Illinois for a Mexican drug cartel.
ABOUT KINO POD BARANAMI - read HERE