| | |
| --- | --- |
| | |
15. SILENT FILM FESTIVAL
Images of Reality
December 4 -7, 2014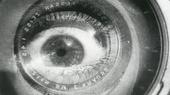 The 15th Silent Film Festival, titled "Images of Reality", will take place from the 4th to the 7th of December at Kino Pod Baranami. It is an extraordinary film and music event, which recalls the golden era of silent cinema and shows that contemporary audiences are eager to rediscover this moment in film history. The organizers of the festival bring silent cinema masterpieces from all over the world here to Krakow. This year's festival, dedicated to documentary films, takes viewers to the most remote and inaccessible corners of the globe. In addition, all movies will be accompanied by live music performances.

For over a hundred years now the camera has been a companion to travelers, explorers and researchers during their expeditions into the unknown. This year, Fundacja dla Kina and Kino Pod Baranami, the organizers of the Silent Film Festival, offer a journey in the footsteps of some of these intrepid globetrotters.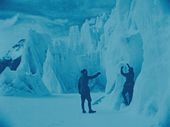 When in 1914 Sir Ernest Shackleton became the head of an expedition to the South Pole, he didn't know that he would be caught in a deadly struggle with nature off the coast of Antarctica. Adventures from his expedition have been documented in the film South (1919), which will be shown in a digitally restored version. The power of ice and extreme cold is an everyday experience to the heroes of Nanook of the North (1922) - a film about an Inuit family portrayed by Robert J. Flaherty, one of the pioneers of documentary cinema.

The snowy vastness and its dazzling white also set the scene for a film about the members of the third ever expedition to Mount Everest, consisting of the greatest mountaineers of the era: Andrew Irvine and George Mallory (The Epic of Everest, 1924). The film has been carefully restored by the BFI's National Archive.

A fight of human ambitions against forces of nature is also the subject of the film Turksib (1929), directed by Victor Turin. It tells the story of one of the largest construction projects in the history of the Soviet Union - the construction of rail lines connecting Turkestan and Siberia. The audience will also have the opportunity to embark on a journey across the Balkans with the film journalist Fred von Bohlen-Hegewald (Kalabaka, 1930).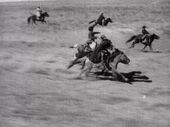 The beginning of the 20th century is not only a period of fascination with snowy spots on the world map and unknown tribes and cultures, but also of interest in metropolitan and urban lifestyle. Silent cinema had its flâneures, of which the greatest was Dziga Vertov, the author of the well-known and progressive film, Man with a Movie Camera (1928). Festival attendees will also have the opportunity to travel to the German capital (Berlin: Symphony of a Great City, 1927) and to visit the most beautiful French cities (À Propos Nice (1930), directed by Jean Vigo, Montparnasse (1926) directed by Eugène Deslaw, Nothing But Time (1926) directed by Alberto Cavalcanti), as well as to once again walk down the streets of the city of Krakow as it was one hundred years ago (Images of Old Krakow, 1913-1929).

A special highlight of the Festival will be a screening of the film The Great Flood (2013), which is the fruit of collaboration between a contemporary filmmaker and multi-media artist Bill Morrison (the author of Decasia shown at the 8th SFF) and a guitarist and composer Bill Frisell. This extraordinary project consists of footage documenting the Mississippi River flood of 1927, which was the most devastating flood in the history of the United States. The film has been submitted for this year's (2014) Oscars in the category of feature-length documentary.

A curiosity of this year's edition are short films from the early 20th century dedicated to different sport disciplines (Mitchell & Kenyon: Edwardian Sports, 1901-1907) and cycling culture in the world (Penny-farthings, Velocipedes, Bikes..., 1901-1928).




Film screenings will be accompanied by live music performances. The Festival is known for its innovative and bold film and music compilations that combine an experimental approach with respect to the history of cinema. This year, the festival goers will hear among others: jazz improvisations by duos SzaZa and Mikrokolektyw; ethnic music arranged by two groups: pathMAN and avant-garde Magic Carpathians, who will play the original Tibetan singing bowls and lutes from Central Asia, and classical piano music performed by Professor Lesław Lic, a longtime collaborator of Kino Pod Baranami. Silent movies will be also confronted with modern electronics by: Bristol Bronnt Industries Kapital, kIRk collective and Hatti Vatti & Stefan Wesołowski duo. Additionally on stage: Krakow film music composer (Pręgi, Zbliżenia, Obywatel), Adrian Konarski accompanied by Sławomir Berny (drums) and Michał Chytrzyński (violin); Hubert Zemler (drums and percussion) and Bartosz Weber (Baaba).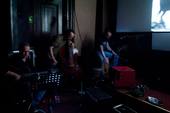 This year we also present special events for the youngest audience, Kids' Screening: Baranki in Silent Cinema. On Sunday children will take part in workshops and presentations about the beginnings of cinema; they will also attend a screening of silent film with live music (Vladimirska & The Silver Owls, Marcel Zambrzycki).

Another special event of the Festival will be a video projection mapping on the Palace Under the Rams' (Pałac pod Baranami) inner facade, inspired by silent films (visual: Julie Land, MotionArt / audio: Szymon Folwarczny, Stealpot).

On Friday night, the organizers together with the Unsound Festival invite our audiences to attend a DJ party at Betel Club with Lautbild and Eltron John.

All films with Polish and English subtitles.




PROGRAMME:

Thursday, December 4, 2014
19.00 TURKSIB
(Victor Turin) RU 1929, 78'
Bold and exhilarating documentary account of the building of the Turkestan-Siberian railway, presented as a heroic fight of humans against nature.
- live music: Bronnt Industries Kapital (UK)
British electronic duo, blending synth-sounds with guitar motifs and industrial noise.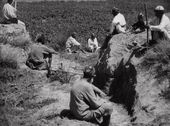 21.15 BERLIN: SYMPHONY OF A GREAT CITY | BERLIN: DIE SINFONIE DER GROßSTADT
(Walther Ruttmann) DE 1927, 65'
An avant-garde, rhythmic story of one day in the life of the German capital, divided into 5 acts with corresponding parts for day and night.
- live music: SzaZa (PL)
Clarinet and violin, voice, analogue loop effects and gentle remixes.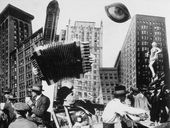 Friday, December 5, 2014
17.00 MITCHELL & KENYON: EDWARDIAN SPORTS
(Sagar Mitchell, James Kenyon) GB 1901-1907, 70'
A set of films presenting a variety of sports which were born in Great Britain. The film was discovered in barrels in the basement of a shop, and is a carefully restored testament of an era.
- live music: Mikrokolektyw (PL)
Strongly impressionist, somewhat melancholic musical improvisation for trumpet and percussion.



19.15 KALABAKA | KALABAKA (DIE GEHEIMNISSE DES UNBEKANNTEN EUROPAS)
(Fred von Bohlen-Hegewald) DE 1930, 84'
A reporter travelling in the Balkans is trying to gain a deeper understanding of the region, which is a melting pot of cultures, languages and religions.
- live music: Hubert Zemler (PL)
Versatile drummer uses a variety of percussion instruments to create moods with exceptional sensitivity and creativity.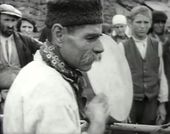 21.30 PENNY-FARTHINGS, VELOCIPEDES, BIKES...
(varia) NL/FR/GB 1901-1928, 55'
The bicycle is an invention from the turn of the 19th century. This is a set of short films from the beginning of the 20th century, showing the diverse ways in which the bicycle was present in the lives of humans.
- live music: Bartosz Weber (Baaba) (PL)
The leader of Polish avant-garde band, Baaba. He cuts, samples and remixes, creating joyful electronic music.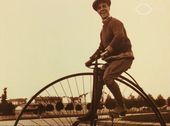 * 23.00 BETEL Klub (pl. Szczepański 3)
Party
- live music: DJ: : Lautbild (PL) | Eltron John (PL)
+ silent film based visuals



Saturday, December 6, 2014
16.00 FRENCH RENDEZ-VOUS, 87'
Poetic images of France at the beginning of the 20th century: Nice - paradise for aristocracy and rich tourists, Paris - with great boulevards, as well as economically poorer areas and the artsy district of Montparnasse.
MONTPARNASSE
(Eugène Deslaw) FR 1929, 17'
NOTHING BUT TIME | RIEN QUE LES HEURES
(Alberto Cavalcanti) FR 1926, 45'
À PROPOS DE NICE
(Jean Vigo) FR 1930, 25'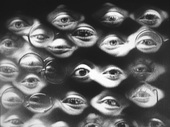 - live music: Konarski & Chytrzyński & Berny (PL)
Adrian Konarski - a film, TV and theatre music composer. Back at the Festival with Sławomir Berny (drums) and Michał Chytrzyński (violin).

18.15 NANOOK OF THE NORTH
(Robert J. Flaherty) FR/USA 1922, 79'
Priceless ethnographic documentary registering the life of Nanook, an Inuit from Hudson Bay.
- live music: Hatti Vatti & Stefan Wesołowski (PL)
Hipnotising ambient-dub in combination with emotional poetry of the violin - it's a spiritual voyage to the unknown.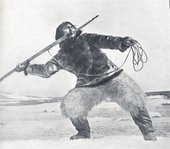 21.15 THE EPIC OF EVEREST: THE OFFICIAL RECORD OF MALLORY AND IRVINE'S 1924 EXPEDITION
(John Noel) GB 1924, 87'
The 1924 Mount Everest expedition. Stunning images filmed in the harshest of conditions.
- live music: Magic Carpathians (PL)
Experimental, avant-garde, weird folk influenced by various musical traditions. Plethora of original instruments.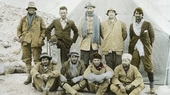 23.00 THE GREAT FLOOD
(Bill Morrison) USA 2013, 80'
A contemporary film using found footage of the Mississippi River flood that devastated the region in 1927.
- sound print - music: Bill Frisell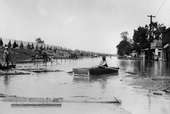 Sunday, December 7, 2014
11.00 BARANKI FOR CHILDREN PRESENTS: HISTORY OF CINEMA
(Kids screening & workshops)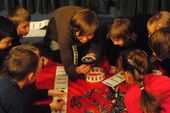 12.00 BARANKI FOR CHILDREN PRESENTS: MUSIC IN SILENT CINEMA
(Kids screening & workshops)
- live music: Vladimirska & The Silver Owls (PL) / Marcel Zambrzycki (PL)
Vladimirska is an unusual indie folk-pop project based in Krakow, whose music is reaching back to old-time European fanfares, carnivals and travelling circuses.



17.00 IMAGES OF OLD KRAKOW
(varia) PL 1913-1929, 60'
Documentary shots of Krakow from the beginning of 20th century.
- live music: Lesław Lic (PL)
Well-known Cracow musician. Pianist, clarinetist, saxophonist, arranger, composer, pedagogue.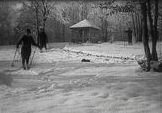 19.00 MAN WITH A MOVIE CAMERA | CHELOVEK S KINOAPPARATOM
(Dziga Vertov) ZSRR 1928, 67'
Brilliant experiment by the Soviet visionary and cinema pioneer. A record of living in the Soviet metropolis, but also a reflection on filmmaking itself.
- live music: kIRk (PL)
Colourful improvisations, with shaking trumpet, rich electronic beats and turntable crackles.



21.15 SOUTH: SIR ERNEST SHACKLETON'S GLORIOUS EPIC OF THE ANTARCTIC
(Frank Hurley) GB 1919, 80'
During the 1914 Antarctic exploration mission a ship is trapped in the frozen sea, and a fight for survival begins.
- live music: pathMAN (PL)
Rich instrumentarium (contemporary and ethnic) in combination with gentle electronic music and natural sounds.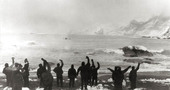 TICKETS:
28 zł (regular)
22 zł (discount)

Great Flood (sound print with music):
20 zł (regular)
14 zł (discount)
Tickets on sale at the ticket offices and online.

ENTRY PASS (12 screenings): 120 zł
Festival passes on sale at the ticket offices and online.

Baranki for Children: 15 zł
ENTRY PASS Baranki (2 events): 22 zł


SPOT:





ORGANIZERS:




Cinema Pod Baranami



PATRONS: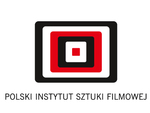 PARTNERS: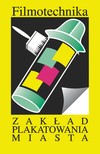 MEDIA PATRONS:















Project co-financed by the Ministry of Culture and National Heritage of the Republic of Poland.
The project is co-financed by the City of Krakow.


Festival design: Eternal Monkeys