| | |
| --- | --- |
| | People with no Tomorrow: re-release of a silent film with live music |
PEOPLE WITH NO TOMORROW (Ludzie bez jutra)
Re-release of a silent film with live music by duo SZA/ZA
Wednesday, December 16, 2015, 8 p.m.

On Wednesday, December 16th, Kino Pod Baranami presents an extraordinary post-script to the 16th Silent Film Festival - a special screening of a digitally restored Polish silent drama People with no Tomorrow, with live music by duo Sza/Za. The film had been considered lost for many years and its discovery was a real revelation. The event is organised in partnership with the National Film Archive in Warsaw which celebrates its 60th anniversary. The screening at Kino Pod Baranami will take place one day after the Warsaw premiere.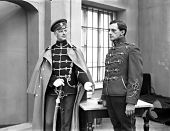 People with no Tomorrow is one of the earliest Polish silent films and a sensational discovery in the German Federal Archives. The movie's thrilling plot is based on a true story of a tragic love affair between Warsaw actress and a Russian officer. Shot in 1919, the film was not released until 1921 with many alterations. The Russian officer is played by Józef Węgrzyn, one of the most interesting Polish actors of the early 20th century. He is accompanied by Helena Brucz, a popular cinema and theatre star. It was her last film part in Poland, before she left for the United States of America.

The film has recently been restored and is presented to celebrate the 60th anniversary of the National Film Archive in Warsaw. The re-release of the movie, almost a century after its premiere, is taking place on the 15th of December in Warsaw. Kino Pod Baranami will show People with no Tomorrow the next day.

Live music will be performed by Sza/Za (Paweł Szamburski and Patryk Zakrocki), a duo which has been active on the capital's music and independent art scene for over 15 years, creating for theater, film, silent cinema and contemporary dance. The musicians have already performed twice at the Silent Film Festival in Krakow - in 2012 and 2014.

The film will be screened with English subtitles.


FILM:

PEOPLE WITH NO TOMORROW | LUDZIE BEZ JUTRA
dir. Aleksander Hertz, Poland 1919, 83'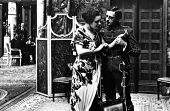 Alfred Runicz, captain of hussars, is engaged to the daughter of Paul Lenin, president of the municipal theater in Warsaw. For a new play, the president engages Lola Wirska, a well-known artist, a beautiful woman, famous for her numerous love affairs. The current star, Helena Horska, does not agree to play a supporting role and warns colleagues against her rival's intrigues. Men ignore the caution, not knowing that they are lost.


MUSIC:
SZA/ZA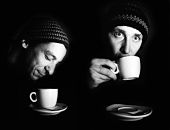 Clarinet and violin, voice, analogue loop effects and gentle remixes. Paweł Szamburski (Sza) and Patryk Zakrocki (Za) are known for boundless imagination, unusual instrumentation, multi-layered sound and a great sense of humor.


TICKETS:
29 zł (regular) | 23 zł (discount)


SILENT FILM FESTIVAL




An extraordinary film and music event, organised by Fundacja Dla Kina and Kino Pod Baranami, which recalls the golden era of silent cinema and shows that contemporary audiences are eager to rediscover this moment in film history. The organizers of the Festival bring silent cinema masterpieces to Krakow from all over the world. All film screenings are accompanied with live music performed by acclaimed artists.

www.festiwafilmuniemego.pl | www.silentfilmfest.pl


In partnership with the National Film Archive in Warsaw.
60th anniversary of the National Film Archive in Warsaw.






TRAILER: