| | |
| --- | --- |
| | Kinoklasyka with All in UJ: To Kill This Love |
KINOKLASYKA with ALL IN UJ: TO KILL THIS LOVE
- digitally remastered Polish classics with English subtitles
October 29 2014, 7.15 p.m.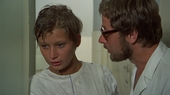 Cinema Pod Baranami and All In UJ Association invites English-speaking audience to a screening of digitally remastered Polish film To Kill This Love. The movie by famous Polish director, Janusz Morgenstern, will be shown with English subtitles. The screening will take place on Wednesday, October 29, at 7.15 p.m.

There ultimately isn't much to the surface of Janusz Morgenstern's film, the story is actually pretty thin. What propels the film and makes the end so devastating is a combination of the actors' talent in their roles and the way that it universally portrays the idea of young love [...] To Kill This Love works because of the two leads and the energy that Morgenstern films it with. He employs a unique editing style that occasionally gives us a couple of frames from later in the film to give us an indication of what is to come. (Doug Heller, 2014)

To Kill This Love was included into Martin Scorsese Presents: Masterpieces of Polish Cinema - a screening series of restored classic Polish films (spanning the period from 1957-1987) touring the U.S. and Canada, opening at the Film Society of Lincoln Center in New York in February 2014. Organized and curated by Martin Scorsese, one of the most recognized and respected filmmakers in the world, the series is the largest presentation of restored Polish cinema to date.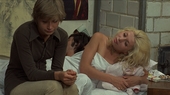 Kinoklasyka is a series of the best and most important Polish films from some of Poland's most accomplished and lauded filmmakers after digital reconstruction, presented with English subtitles.


TO KILL THIS LOVE | TRZEBA ZABIĆ TĘ MIŁOŚĆ
dir. Janusz Morgenstern, Poland 1972, 92' (in Polish with English subtitles)
Zbyszek Cybulski Award 1973 for Jadwiga Jankowska Cieślak
Koszalin Festival of Film Debuts "Young Ones and Film" in Koszalin 1973: Jury's Distinction for Janusz Morgenstern; Acting award for Jadwiga Jankowska Cieślak
Lubuskie Film Summer in Łagów 1973: Award for Jadwiga Jankowska-Cieślak for female actor in a leading role
Lubuskie Film Summer in Łagów 1976: Grand Prix - Golden Grape for Janusz Morgenstern


A scrappy, bitterly funny, finally heartbreaking portrait of lower-middle-class Polish youth, To Kill This Love focuses on Magda (Jadwiga Jankowska-Cieslak) and Andrzej (Andrzej Malec), young lovers who are trapped by both economic circumstance and the corrosive cynicism of a socialist society whose class barriers and restrictions look very much like its democratic opposite.


TICKETS:
17 PLN (regular)
13 PLN (discount)
12 PLN (senior)


PARTNERS:
All In UJ Association
EKRANy
Polish Films in English at Kino Pod Baranami
KinoRP
Digital Movie Repository