| | |
| --- | --- |
| | |
SIGUR RÓS: INNI & HEIMA
- Polish premiere of Inni and screening of Heima
November 7 - 8, 2011

We are happy to invite our Viewers to the Polish premiere of INNI - Sigur Rós's second live film which will take a place at November, 7th at Cinema Pod Baranami. INNI - filmed at Alexandra Palace over two nights, strips away everything and saves the raw performance of the four musicians themselves. The day later, on November 8th we will present the documentary realised in 2007 - HEIMA which positioned the enigmatic group in the context of their Icelandic homeland, providing geographical, social and historical perspectives on their otherworldly music, with uplifting results.


PROGRAM:

Monday, November 7, at 8.00 p.m.

INNI | INNI - Polish premiere!
dir. Vincent Morisset, Iceland/Great Britain/Canada 2011, 75'
(in English and Icelandic with Polish subtitles)

additional screenings:
Wednesday, November 7, at 8.00 p.m.
Tuesday, November 15, at 9.00 p.m.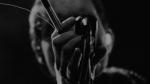 INNI focuses purely on the band's performance, which is artfully and intimately captured by French Canadian director Vincent Morisset (Arcade Fire's Miroir Noir). Interweaving archive material from the band's first ten years with the sometimes gossamer light, sometimes punishingly intense, concert footage, Inni is a persuasive account of one of the most celebrated and influential rock bands of recent years.

VINCENT MORISSET :
INNI is the intimate in the middle of a big stage. It's the abstraction of the gestures and the magnification of delightful details. It's a tribute to the unique energy of Sigur Rós. Inni leaves room to all the beautiful images that come to our minds when we listen to their music.


Tuesday, November 8, at 8.00 p.m.
HEIMA | HEIMA
dir. Dean DeBlois, Iceland/Great Britain 2007, 97'
(in English with Polish subtitles)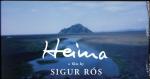 'Heima' - which means both "at home" and "homeland" - is an attempt to make a film every bit as big, beautiful and unfettered as a Sigur Rós album. In the summer of 2006, Sigur Rós returned home to play a series of free, unannounced concerts for the people of Iceland. This film documents their already legendary tour with intimate reflections from the band and a handful of new acoustic performances.
(Polish subtitles thanks to Krakow Film Foundation. )


TICKETS:
16 zł (regular)
14 zł (discount)

Entry pass (2 films):
30 zł (regular)
26 zł (discout)


Entry pass booking:
phone.: (+48 12) 423 07 68
e-mail: kasa@kinopodbaranami.pl
GG: 5911809


PARTNERS: