Inny świat (Another World) with English subtitles
INNY ŚWIAT (Another World) - with English subtitles

A documentary about Danuta Szaflarska, an outstanding Polish actress. She is the narrator and guide through the Polish history and culture.
The film will be screened with English subtitles!Facebook page

about the film
:
ANOTHER WORLD
|
INNY ŚWIAT
dir. Dorota Kędzierzawska, Poland 2012, 97' - premiere: June 7th, 2013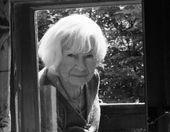 A film story about a different world that created an eminent Polish actress, Danuta Szaflarska, and then ceased to exist. Who would be a better person to tell an almost 100-year-old story than an actress who is 98 at present and still full of grace, exuding calm distance and humour? This fascinating story presented by an excellent narrator was filmed by Arthur Reinhart, a cinematographer known for his economical approach to the form.
about the director
:
DOROTA KĘDZIERZAWSKA
(born 1 June 1957 in Łódź) is a Polish director of feature and documentary films. Kędzierzawska graduated from the National Film School in Łódź in 1981 but prior to that had completed a course in cultural studies at the University of Łódź and studied film directing in Moscow for two years. In her films Kędzierzawska concentrates on the experiences of disadvantaged children who contend with a difficult financial situation, rejection by adults, or both. Her characters are usually women, hopelessly fighting for the love of their men.
trailer
: